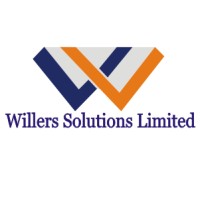 Willers Solutions Limited – Our client, a reputable firm is looking for suitable and qualified persons to fill the following positions:
1. Job Title: Production Manager (Rigid/Flexible Foam Manufacturing)
Location: Lagos
Section: Manufacturing
Key Objectives of the Job
Responsible for liaising with other managers to formulate and understand requirements. Estimating cost and preparing budgets and organizing workflow to meet specifications and deadline.
Internal Working Relations:
All Project's Functions, Central Procurement, Operations and Factories External Working Relations: Customers, Consultants, Developers, Suppliers and Sub Contractors.
Job Description
Liaise with other managers to formulate objectives and understand requirements
Estimate costs and prepare budgets
Organize workflow to meet specifications and deadlines
Monitor production to resolve issues
Supervise and evaluate performance of production personnel (quality inspectors, workers etc
Determine amount of necessary resources (workforce, raw materials etc.)
Approve maintenance work, purchasing of equipment etc.
Ensure output meets quality standards
Enforce health and safety precautions.
Report to upper management
To ensure the correctness of all the data fed by the store keeper into the computer on site. Overall
Responsible to oversee the timely dispatch of data to Construction and Head Office
To double check correct physical inventory of the material on monthly/quarterly basis
Qualifications
Bachelor's Degree in Engineering or any other related discipline. (HSE certification is an added advantage)
Min of 10 years full-time work experience as an operations manager. (Experience in the polyurethane foam manufacturing industry is a MUST)
Experience managing operations, including detailed budgeting and reporting, in a Foam manufacturing Industry.
Good knowledge of flow dynamics, safety regulations, specifications, standards and factory ordinances.
Must have experience in the operation of continuous line for the production of SANDWICH PANEL.
Salary Range
$1500 – $2,000 Monthly.
Application Closing Date
15th September, 2019.
How to Apply
Interested and qualified candidates should forward their CV "MS Word Format" to: lizzy.bika@willerssolutions.com using "Production Manager" as the subject of the email.
Note: Only qualified candidates would be shortlisted.
---
2. Job Title: HSE Officer
Location: Lagos

Job Description
Candidate will be responsible for development, implementation, and enforcement of policies that reduce the risk of accidents.
He/She would also be responsible for keeping policies up to date, meeting the latest standards, and establishing new ones from time to time as more and newer risks are discovered.
The HSE officer will also be tasked with keeping policies up to date, meeting the latest standards, and establishing new ones from time to time.
He(s) is in charge of site inspections and hazards identification as well as establishing procedures and policies to overcome those hazardous situations.
Inspection of broken equipment, defective tools, and other potential hazards.
Determine type of personal protective equipment (PPE) is needed and ensure workers are trained how to operate and use tools and equipment.
Conduct safety investigations.
Provide frequent safety training to all site workers and general construction team.
Perform emergency response drills
Coordinate registration and removal of hazardous waste
Arrange for OSHA-mandated testing and/or evaluations
Requirements
Minimum of HND or its equivalent in Engineering.
Min of 5-7 years of experience as an HSE PERSONNEL in Major Construction Companies
Vast knowledge of the Construction process
Salary
N180,000/Month.

Application Closing Date
10th September, 2019.
How to Apply
Interested and qualified candidates should send their CV in MS Word format to: jobs@willerssolutions.com using "HSE Officer" as the subject of the mail.