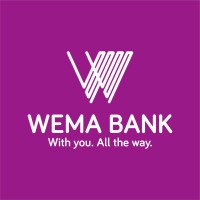 Apply for Wema Bank ALAT Student Ambassador Program 2020 / 2021 as www.alat.ng/opportunities Portal Opens for interested candidates. Submit your application today while the www.alat.ng/opportunities online platform is still open. Wema Bank Plc – Widely reputed as the longest surviving and most resilient indigenous bank in Nigeria, Wema Bank Plc has over the years, diligently offered a fully-fledged range of value-adding banking and financial advisory services to the Nigerian public.
ALAT by Wema Bank is Nigeria's first fully digital bank. As opposed to the regular banking system, everything is done with ease at your own convenience on mobile phone via an app.
Wema Bank ALAT Student Ambassador Program 2020 / 2021:
Title: Student Ambassador Program
Location: Nigeria
Job Description
The ALAT Student Ambassador Program (ASAP) is open to students of tertiary institutions in Nigeria who are good conversationalists and interested in marketing.
If you're selected to join the program, you will be expected to:
Convince other students in your school to sign up for ALAT.
Meet account opening targets.
Propose ways to reach more students.
Application Closing Date
10th August, 2020.