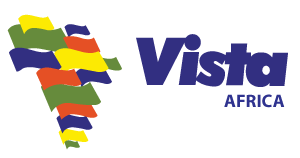 Vista International Ltd, one of the leading paper companies in Nigeria is recruiting to fill the following position:
Job Title: Supplier Relationship Assistant
Location: Nigeria
Department: Shipping
Responsibilities of the Supplier Relationship Assistant include:
· Handle supplier reconciliation and update all trade activities.
· Monitor, manage, and communicate overall value and proposition.
· Partner with teams to promote supplier satisfaction, retention and drive enhanced value to the suppliers.
· Lead shipping expansion activities including management and delivery of timely and accurate logistics pipeline forecasting.
· Plan, schedule and track supplier activities and timelines using appropriate tools.
Qualifications of the Supplier Relationship Assistant should be:
· Minimum of 1 year post NYSC experience to a maximum of 3 years' experience in a similar position.
· Highly motivated with excellent work ethic
· Ability to work efficiently in a fast-paced environment
· Capacity to adapt quickly within a dynamic shipping team.
· Strong background knowledge in accounting, international trade and operations
· Effective interpersonal and analytical abilities
· Proficiency in MS Word, Excel and Outlook
· HND/Bachelors in Accounting, Logistics or Banking and Finance.
Benefits & Perks:
We don't hire average. That's why we invest in all our employees who are willing to put in extra work to succeed. If you're successful, you will get the following below;
· An intimate office set-up that will make you feel at home
· Flexible dress code
· Five days working and incentive to work on Saturdays.
· Flexible working hours
Application Deadline:
13th Dec. 2019
How to Apply
Interested and qualified candidates should click here to apply