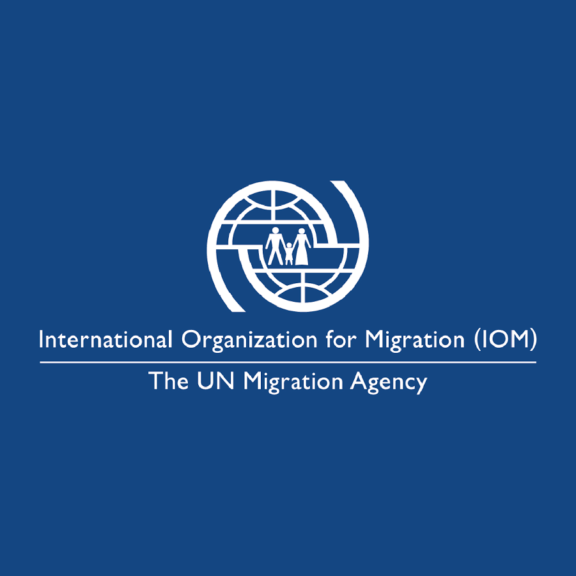 United Nations International Organisation of Migration – Apply for United Nations IOM Recruitment 2020 / 2021, as Job Application Portal Opens | https://www.iom.int. This UN IOM Jobs in Nigeria Recruitment is available via United Nations IOM Careers & Vacancies Portal. Established in 1951, IOM is a Related Organization of the United Nations, and as the leading UN agency in the field of migration, works closely with governmental, intergovernmental and non-governmental partners. IOM is dedicated to promoting humane and orderly migration for the benefit of all. It does so by providing services and advice to governments and migrants.
We are recruiting to fill the following position:
Job Title: Procurement and Logistics Officer
Location: Maiduguri, Nigeria
Classification: Professional Staff, Grade P3
Type of Appointment: Special short-term graded, six months with possibility of extension
Estimated Start Date: As soon as possible
Core Functions / Responsibilities:
1. Supervise IOM teams involved in the following categories of procurement and logistics work within the area of responsibility: procurement staff (local and international procurement); logistics staff; fleet staff (including drivers of rented vehicles and trucks).
2. Ensure IOM and relevant donor procurement procedures are in place and followed in
accordance with relevant policies and regulations.
3. Conduct procurement and logistics tasks within the CO, including property and assets control, supply, service/maintenance, contractual agreements.
4. Review and assess procurement requests, identify service providers, and evaluate
information regarding vendor's performance in the areas of quality, prices, and delivery of goods in view of the Organization's best interests.
5. Solicit bids, quotations and tender documents; oversee bidding process and provide support for procurement transactions, analyse them for conformity to specified requirements; conduct appraisals and select suppliers, and confirm terms of payment; prepare purchase orders and ensure receiving authorization by the RMO and the Chief of Mission (CoM).
6. Follow up on purchase orders (PO) status and keep the head of unit and respective project managers abreast of estimated time of delivery or any changes that may affect or modify the pre-determined delivery conditions. Ensure all expected merchandise is received in accordance with PO specifications, and that all goods are in good condition.
7. Carry out a monthly review and assessments of the open POs, PRs and make sure PR are converted to POs to ensure the commitments properly reflected on the projects. Use SAP Materials Management Module for timely house-keeping and closing PO and PR. Produce regular progress reports, statistical information and briefing materials.
8. Establish proper tracking mechanism for PRF, PO, retention amount and coordinate with
finance units to make sure the vendor are paid on time.
9. Ensure that appropriate funds are available for purchase; ensure receipts are received when payment is conducted in cash; request authorization of the RMO regarding bank transfer payments.
10. Coordinate CO procurements with Global Procurement and Supply Unit in Manila
Administrative Centre (MAC) when required.
11. Create internal control mechanisms to safe-guard the Organizations assets and prevent
fraud and ensure that appropriate record is kept on assets disposal, ensure assets are located accordingly and used in IOM's best interest; regularly upgrade inventory list. Make sure IOM property insurance is in place.
12. Maintain accurate warehouse inventories by keeping track of all warehouse transactions
and assist in the adherence to stockroom management practices, in order to ensure there is no undue overstocking or loss; control supply stock and monitor consumable materials, in order to be able to provide staff with ready access to common regularly used items and replenishment.
13. Monitor maintenance and repair of office facilities, including preventive maintenance.
Establish maintenance agreements with competent service providers, when it is feasible and determined to be cost effective.
14. Participate in the finalization of the process of the construction agreements (tendering, EOI) with the contractors to make sure competitive processes are implemented and contractor selected based on the merit and qualification. The processes entail pre-qualification of the contractors, Bill of Quantity (BOQ) preparation, and tendering process and selection of contractor. During the implementation, make sure the project managers keep eyes on the contractors that they respect the agreement and follow the contract.
15. Flag potential problems and red flags with suppliers and vendors for Maiduguri Office while ensuring they are solved quickly and regularly update RMO, HSO, SRMO and COM on
progress.
16. Compile a comprehensive database on the reliable vendors, service providers, contractor that could be used in Maiduguri and other states and conduct bi-annual vendor performance reviews, identify specialized supplier opportunities and implement vendor accreditation processes as required.
17. Participate in UN system Logistics / Procurement meetings at the Sub- Office level as and when need arises, and put recommendations of the use of UN LTA which suits IOM needs and requirement.
18. Perform such other duties as may be assigned.
Required Qualifications and Experience:
Education
• Master's degree in Business Administration, Management, Logistics, Procurement, Accounting or a related field from an accredited academic institution with five years of relevant professional experience; or
• University degree in the above fields with seven years of relevant professional experience.
Experience
• Experience in managing diverse procurement and logistics operations;
• Excellent level of computer literacy and good knowledge of SAP/PRISM; and,
• Demonstrated experience in training and managing large teams of co-workers, managing
vendors and suppliers.
Skills
• In depth knowledge of the broad range of migration related subject areas dealt with by the Organization;
• Knowledge of UN and bilateral donor programming; and,
• Extensive knowledge of IOM/UN or humanitarian non-profit organisations, procurement and financial rules, as well as SAP elements as they apply to procurement and logistics.
Languages
• IOM's official languages are English, French, and Spanish.
For this position, fluency in English is required (oral and written). Working knowledge of French and/or Spanish is an advantage.
Application Closing Date:
28 June 2020
How to Apply for United Nations IOM Recruitment 2020 / 2021
Interested and qualified candidates should click here to apply