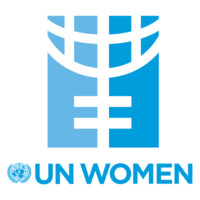 Apply for UN Women Recruitment 2021, Careers & Job Vacancies as portal opens. These UN Women Job Recruitment Positions are available on the UN Women Job Application and Vacancy Portal. UN Women – In July 2010, the United nations General Assembly created UN Women, the United Nations Entity for Gender Equality and the Empowerment of Women. The creation of UN Women came about as part of the UN reform agenda, bringing together resources and mandates for greater impact. It merges and builds on the important work of four previously distinct parts of the UN system (DAW, OSAGI, INSTRAW and UNIFEM), which focused exclusively on gender equality and women's empowerment.
Latest UN Women Recruitment 2021 Positions:
Application Closing Date
2nd August, 2021.
OLDER UN Women JOB RECRUITMENT:
1.) Programme Analyst – Gender and Humanitarian
Location: Borno / Yobe
Click Here To View Details
2.) Project Manager – Gender and Humanitarian
Location: Borno
Click Here To View Details
3.) International Consultant – Capacity strengthening of women Agribusiness Associations/Cooperatives engaged in the Shea-butter value-chain in Niger State, Nigeria
Location: 12 days: Homebased, 28 Days-Niger
Type of Contract: Individual Contract
Post Level: International Consultant
Duration of Initial Contract: 40 working days
Deadline: 29th May, 2020.
How to Apply for UN Women Recruitment 2021
To Apply, follow the click here to view details link below each position