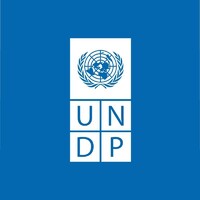 UNDP –  The United Nations Development Programme is the United Nations' global development network. It advocates for change and connects countries to knowledge, experience and resources to help people build a better life for themselves. It provides expert advice, training and grants support to developing countries, with increasing emphasis on assistance to the least developed countries. It promotes technical and investment cooperation among nations.
Headquartered in New York City, the status of UNDP is that of an executive board within the United Nations General Assembly. The UNDP is funded entirely by voluntary contributions from UN member states. The organization operates in 177 countries, where it works with local governments to meet development challenges and develop local capacity.
We are recruiting to fill the position below:
Job Title: UN Clinic Nurse
Job ID: 33293
Location: Abuja, Nigeria
Practice Area – Job Family: HIV and Health – NURSING
Grade: G6
Vacancy Type: FTA Local
Posting Type: Common System
Contract Duration: 1 Year with possibility for extension
Background
The UN Clinic Nurse performs the functions under the immediate supervision of the UN Clinic Physician with regards to technical matters only and the overall supervision of the UN Resident Coordinator for all administrative matters.
Reporting structure and partners:
The technical supervision of the nurse and the medical personnel in the field as well as the technical performance evaluation will be executed by the UN Medical Director or his nominee. In order to ensure that UNDP should facilitate external access to its Performance Development and Management system to MSD.
The position may be used to fill posts in other duty station(s).
Duties and Responsibilities
Clinical Technical Duties:
Within delegated authority, the Nurse shall be responsible for the following duties:
Attend the UN Clinic on a full time basis;
Assist the UN Physician in the performance of his/her duties
Responds to emergency calls during outside office hours when necessary and assists Medical Doctors in providing adequate care;
Give first-aid and advice to the staff and their recognized dependents;
Ensures effective liaison between patient and private doctor, paramedics, family members, and colleagues as appropriate;
Documents case findings.
Performs diagnostic and screening tests such as: ECG, x-rays, laboratory (blood and urine), and other tests as required.
Performs clinical assessment of patients visiting the walk-in clinic;
Facilitates referral to the UN Medical Doctor or to an outside physician, as required.
Ensures preparedness of staff travelling on missions or reassignments, including administration of appropriate vaccine, instructions on malaria prophylaxis and other travel-related ailments.
Instructs on the content and potential uses of the travel kit.
Assists in providing health education and health promotion programs;
Participates in work environment assessment, e.g. office ergonomics, and addresses other occupational health issues.
Coordinates medical evacuation and cooperates with Medical Services Division in N.Y. and the receiving facilities in home countries;
Assists in providing medical support during evacuation and repatriation;
Advises evacuees on the requirements for evacuation and/or escorts patients if needed;
Concludes or closes medical evacuation files to enable staff members to submit claims;
Assist in arrangements for the deceased;
Designs and implements outreach programs for mission personnel;
Plans and organizes preventive and promotes medical fairs;
Perform medical briefing for incoming staff and conduct first aid training;
Assess needs of clients visiting the walk-in clinic, provides care/advice (e.g., the benefits of preventive medicine etc.) accordingly and facilitates referral to the UN Medical Physician or to an outside physician, as indicated;
Administer minor "outpatient" treatment and immunization requirements;
Assists in maintaining records of patients' medical data including consultations and treatment;
Maintain strict confidentiality with regards to patient's medical records; patient management and treatment.
Perform medication, injection, dressing, stitching, foreign body extraction and so on as needed;
Performs other related duties as required.
Administrative Duties:
Maintain the UN Clinic in good order and keep the inventory of medical supplies and equipment up-to-date and be prepared for disaster;
In consultation with the UN Clinic physician, maintain a 24-hour roster of available specialists for referral and treatment;
Coordinate and supervise the work of other UN Dispensary personnel i.e. Ambulance Driver and Cleaner;
Check equipment and supplies on a daily, weekly, monthly and yearly basis and maintain them in working order;
Ensures that medical instruments are properly sterilized and maintains hygiene and cleanliness of the dispensary;
Through a monthly check, ensures that medical instruments and equipment in the UN ambulance are maintained in a working order, and replaced after use;
Enter medical data of patients into register, patient's file, and electronic databases;
Schedule consultations with the UN Physician for eligible staff and dependents;
Maintain a 24-hour roster of available specialists for referrals and treatment when necessary;
Ensure a proper and safe disposal of hazardous material and medical waste in close coordination with the Medical Physician, Lab technicians, and Pharmacists
Identifies and plans clinics' material, supplies and equipment requirements and raises requisitions accordingly;
Liaises with Procurement Section and Supply Section to establish essential contracts for the mission;
Develops logistic plans to support field satellite clinics, and follows up on implementation;
Draws and implements duty roster for clinic personnel;
Maintains and medical inventory and supplies and distributes medical supplies to outstations;
Arranges medical appointments and examinations to mission personnel;
Updates the monthly medical reports.
Required Skills and Experience
Education:
Registered Professional Nurse and first level degree from an accredited Baccalaureate Nursing Programme (University) or equivalent such as an accredited Diploma Programme (4 years).
Certificates in ECG, CPR or Basic Life Support and ACLS or equivalent emergency medical care is an asset.
Recognized additional training in primary health care and midwifery is desirable;
HIV/AIDS Management training is desirable
National registration and license is a requirement.
Experience:
Minimum 6 years of continuous clinical experience in nursing preferably in a multicultural environment;
Intensive Care and health administration. Supervisory experience in a UN field operation is an asset. Knowledge and understanding of relevant UN administrative policies and procedures is desirable.
Experience in Trauma and Emergency care is desirable;
Experience in the usage of computers and office software packages (MS Word, Excel, etc.) is desirable.
Language Requirements:
Fluency in oral and written English; knowledge of other official UN languages is an advantage.
Knowledge of local language(s) highly desirable.
Competencies
Professionalism:
Knowledge and experience in clinical/occupational nursing.
Communication:
Ability to write in a clear and concise manner and to communicate effectively orally.
Teamwork:
Good interpersonal skills; ability to work in a multi-cultural, multi-ethnic environment with sensitivity and respect for diversity.
Planning and Organizing:
Develops clear goals that are consistent with agreed strategies;
Ability to establish priorities and to plan and co-ordinate own work plan;
Allocates appropriate amount of time and resources for completing work;
Foresees risks and allows for contingencies when planning;
Monitors and adjusts plans and actions as necessary; uses time efficiently.
Technical / Functional
Primary:
Technological Awareness:
Proficiency in relevant medical software packages.
Commitment to Continuous Learning:
Initiative and willingness to keep abreast of new skills in the nursing field.
Secondary:
Client Orientation:
Reports to internal and external clients in a timely and appropriate fashion.
Organizes and prioritizes work schedule to meet client needs and deadlines.
Establishes, builds and sustains effective relationships within the work unit and with internal and external clients.
Responds to client needs promptly.
Application Closing Date
3rd November, 2020 (Midnight New York, USA)
How to Apply
Interested and qualified candidates should:
Click here to apply online
Important Applicant Information
All posts in the GS categories are subject to local recruitment.
UNDP reserves the right to select one or more candidates from this vacancy announcement.  We may also retain applications and consider candidates applying to this post for other similar positions with UNDP at the same grade level and with similar job description, experience and educational requirements.
UNDP is committed to achieving diversity within its workforce, and encourages all qualified applicants, irrespective of gender, nationality, disabilities, sexual orientation, culture, religious and ethnic backgrounds to apply. All applications will be treated in the strictest confidence.
The United Nations does not charge any application, processing, training, interviewing, testing or other fee in connection with the application or recruitment process. Should you receive a solicitation for the payment of a fee, please disregard it. Furthermore, please note that emblems, logos, names and addresses are easily copied and reproduced. Therefore, you are advised to apply particular care when submitting personal information on the web.