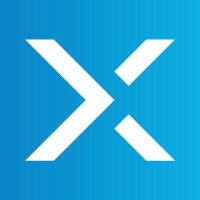 Tek Experts Recruitment 2020/2021 for Program Manager of Professional Services Portal Opens. Apply for Tek Experts Job Recruitment 2020/2021 today via Tek Experts Vacancy Portal Today. Tek Experts provides the services of a uniquely passionate and expert workforce that takes intense pride in helping companies manage their business operations. We care about the work we do, the companies we partner with and the customers they serve.
We are recruiting to fill the position below:
Job Title: Program Manager of Professional Services
Ref #: 241942
Location: Lagos
Department: All Departments
Detailed Description
There is a place for every kind of brilliant and curiosity. It is here at Tek Experts!
Have you considered how to take your career to the next level? Do you have a passion for delivering world class services directly to consumers? Does taking responsibility for delivering extraordinary customer service whilst travelling the world interest you? Are you looking for a rapidly growing company to provide you with interesting challenges? Tek Experts takes great pride in enabling companies to handle & scale their business operations.
We believe we can make the world work better by delivering transformative growth for our customers .
What do we do?
Tek Experts provide the perfect blend of people and technology. We provide world class technical support, managed services and professional services solutions for the digital age for of our customers, where our people deliver exceptional services. We believe technology should be an enabler; provide timely data and insight that equips our front-line teams to better serve customers anywhere in the world, we see customer as partners and as, so we work with them and not just for them.
What are we looking for?
Due to our rapid expansion we are looking for our Program Manager – Professional Services. This role will be responsible for the strategic and tactical direction and management of the Professional Services teams with in the region, working together with local owners and others Program Manager – Professional Services in order to establish and manage the customer relationship, be responsible to define/ lead client professional service engagements and to develop new business opportunities, lead client discussions and develop engagement strategies to address client business needs.
This role will also lead the contract negoti-ation/ manage day-to-day commercial and team activities, monitor progress for successful delivery of all project works/ solutions.
Job Tasks and Responsibilities
Manages the customer relationship road map from a strategic relationship perspective.
Negotiates contract terms and/or amends established contract terms and Service Level Agreements (SLAs) with customers.
Demonstrated strategic capability to look beyond the customer and understand the end market and industry.
Owns the execution of operational SLA delivery and escalations.
Responsibility for projects Profit & Loss (P&L) as well as Contract pricing.
Defines/ Manages the Team organization structure and staffs appropriately for effectively support customer contract terms and SLAs.
Manages the performance, developments, and rewards for direct reports.
Full responsibility for continuous improvement of customer relationship performance metrics and customer satisfaction.
Manage a team of minimum 50 employees.
Report directly to the Global Head of Professional Services.
Key Qualifications
Excellent communication skills.
Advanced contract and negotiation knowledge/experience at a more strategic level.
Strong proficiency in Request for Proposal (RFP) process
Leadership/people-management skills.
Strong customer service skills and experience.
Strong financial and analytical ability
Bachelor's Degree required. Master's degree preferred.
Degree in Information Technology, Finance/Accounting, or Business Management preferred.
Eight (8) to ten (10) years work-related experience required, preferably in IT Professional Services fields.
Minimum of 5 years management experience required.
Benefits / Why Tek Experts?
Helping you become the best you can be.
We at Tek Experts, believe in our team and we want you to be part of us. That means we provide ongoing support for your development and give you exposure to the newest technologies and working environments. We're a modern, challenging and fast growing, business because of the success of our people. They are smart, curious, client-oriented and results-driven.
This is your opportunity to express yourself and to be recognized for your contributions.
We are looking forward to meeting our new key leader to drive our business to the next level. Is this you?
Application Closing Date
13th July, 2020.