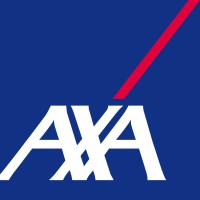 AXA Mansard is a leading provider of Life and Non-Life insurance products and services. AXA Mansard is a member of the AXA Group, the worldwide leader in insurance and asset management with 166,000 employees serving 107 million clients in 64 countries. AXA has more than over 20 years continuous presence in Africa.
We are recruiting to fill the position below:
Job Title: Team Lead – Sales
Location: Lagos
Key Responsibilities and Accountabilities
Coordinate team's marketing & sales activities and provides routine report.
Identify and establish business relationship with potential clients.
Use product knowledge to maximize the sale of appropriate products that meet the need of the customer.
Train and supervise the team in marketing and selling the organization products.
Provide excellent customer service delivery to clients.
Develop network in high Income persons' market space to find prospective clients.
Work on generating a huge list of prospective clients.
Develop and close sales through effective identification and analysis of the financial needs of clients.
Maintain high presence at social functions and events to enhance AXA Mansard's market presence.
Maintain high level of customer interface thus leading to additional referrals from existing clients.
Conduct discovery interviews and utilize information gathered to offer risk management solutions to clients.
Delivery of set personal and team's sales target.
Other Activities aside Key Responsibilities:
Submits weekly/monthly prospects list to the office manager which should result to sales.
Generating of Leads which should result to sales.
Makes input on team member's performance appraisal.
Reporting market trends, fixed intelligent and competitors marketing activities.
Cross selling of policies to existing and new customers.
Sales of all policies at their discretion to customers other than the ones who walk into the Agency office.
Booking and renewing policies with the underwriting teams.
Willingness to attend social gathering that will benefit the business.
Required Qualification, Experience, Skills and Competencies
A University degree in any related course
2-3 years experience in a Team Lead role Selling Insurance products
Exceptional customer service skills
Excellent relationship management skills
Sound knowledge of insurance
Ability to grasp new concepts fast
Ability to use a computer system and necessary work tools such as MS Word and MS Excel
Sound verbal communication and strong written communication skills
Sales skill
Candidates should reside around Ikeja axis.
Application Closing Date
29th February, 2020.