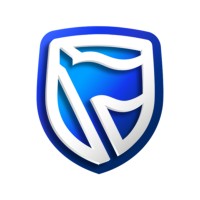 Stanbic IBTC Bank Recruitment 2020/2021 Portal Opens for HND/Degree Client Support Job. Apply for Stanbic IBTC Bank Job Recruitment 2020/2021 via Stanbic IBTC VAcncy Portal Today. Stanbic IBTC Bank is a leading African banking group focused on emerging markets globally. It has been a mainstay of South Africa's financial system for 150 years, and now spans 16 countries across the African continent.
Standard Bank is a firm believer in technical innovation, to help us guarantee exceptional client service and leading edge financial solutions. Our growing global success reflects our commitment to the latest solutions, the best people, and a uniquely flexible and vibrant working culture. To help us drive our success into the future, we are looking for resourceful individuals to join our dedicated team at our offices.
We are recruiting to fill the position below:
Job Title: IT Client Support Officer
Job ID: 49083
Location: Lagos Island, Lagos
Job Sector: Banking
Job Details
Information Technology: systems development, business analysis, architecture, project management, data warehousing, infrastructure, maintenance and production
Job Purpose
To provide an operational User, Branch Support & Rollout (UBSR) structure to ensure that general IT problem in the branches and regions are resolved promptly and efficiently. The operational support includes first & second level support on user's workstations, file/print servers, IT peripherals, SCCM servers, LANs and communication equipment.
Ensuring that all incidents are responded to, actioned and resolved within the required MTTR in the SLAs. Also ensure that calls and problems are escalated and communicated to the required support area and user for prompt attention.
Provide high level competency with regard to ensuring that users are optimally satisfied with the use and access of the bank's IT services/applications in the daily discharge of their responsibilities.
Uptime of SCCM servers and patching of all laptops and Desktops
Key Responsibilities / Accountabilities
Key Responsibilities
Improve customer experience:
Achieve a minimum annual Business Survey (i.e ISS) rating of 8 out of 10
Ensure not more than 5 significant incidents occur every week
Achieve an IT User Survey score of 7 out of 10
Ensure closure time within 90% of agreed SLA for significant and general complaints
Ensure service availability meets agreed targets
 Achieve a Remedy satisfaction survey rating of 3.5 out of 5
Develop a cost containment culture:
License & Maintenance
Staff Printing
Establish a control framework that guarantees visibility and reliability of our franchise:
Satisfactory Audits (Internal & External)
Resolve exceptions before due dates
Ensure there is no vulnerability
Emergency changes should not exceed 10% of total changes
Successful DR exercises
Implement efficient and timely projects and changes to support key business objectives:
Achieve 80% close out sign offs on pre-agreed deliverables (time, scope, cost) by all relevant stakeholders
Score 90% on post implementation survey (conducted within a minimum of 3 months after project closure)
 Respond within 24hours to engage relevant parties once a work request is raised
Preferred Qualification and Experience
Minimum of first degree or its equivalent in numerate or semi-numerate disciplines such as Engineering, Computer Sciences, Statistics, Mathematics.
Minimum of 4 years post qualification experience in a similar or related position.
Knowledge/Technical Skills/Expertise:
IT Operations
IT Systems
Technical Analysis
IT Knowledge
Change Management
Rollout Management
Application Closing Date
Not Specified.