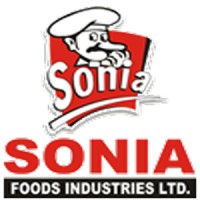 Apply for Sonia Foods Industries Recruitment 2022, Careers & Jobs Vacancies (7 Positions). Sonia Foods Job Recruitment positions are available till deadline. Sonia Foods Nigeria Limited – We are one of Nigeria's leading tomato paste manufacturers. The company is a recognized market leader in tomato paste production and other range of products like; Seasoning Cube, baking powder, Margarine Yeast, Dough Improver, Preservative, Vitasoy Milk Drink, Vitamax Cereal Drink. Our Tomato Paste is making major improvements to its Shagamu, Ogun State factory plant as part of an ongoing plan to meet the growing demand for its products and maximize efficiency.
Latest Sonia Foods Industries Recruitment 2022 Positions:
Older Sonia Foods Job Recruitment:
How to Apply for Sonia Foods Industries Recruitment 2022
To Apply, follow the click here to view details link below each position
CareerNews is your best destination for Premium Jobs in Nigeria, Recruitment and Job Vacancies in Nigeria.