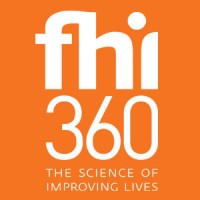 FHI 360 is a nonprofit human development organization dedicated to improving lives in lasting ways by advancing integrated, locally driven solutions. Our staff includes experts in health, education, nutrition, environment, economic development, civil society, gender, youth, research and technology – creating a unique mix of capabilities to address today's interrelated development challenges. FHI 360 serves more than 70 countries and all U.S. states and territories.
We are recruiting to fill the position below:
Job Title: Senior Program Officer, Program Support
Requisition: 2021201181
Location: Abuja, Nigeria
Job Type: Full time
Supervisor: Project Director
Basic Functions
Lead the program management and entire coordination  working with the Project Director, to provide oversight, coordination, monitoring and reporting of all project activities in the assigned states.
Duties and Responsibilities
Provide management support to UCS global care centre focusing on  work plans, sub agreement preparing subaward packages and costed mods and subaward monitoring/tracking/supporting, special award conditions. monitoring/tracking/inventory management, procurement, periodic fund requests, review of Monthly financial reports and SFRs, and program reporting
Develop and oversee execution of systems for initiation, implementation, monitoring, amendment and close out of all IAs' sub agreements
Leads preparation of sub-contracting packages and costed modifications and subaward monitoring/tracking/supporting special award conditions. Will they be leading on reports and workplans, or will that be a more senior technical staff?
Ensure that FHI 360 delivers on all its promises to donors and other stakeholders (achieve set targets, deliver quality services)
Monitor and enforce compliance with donor and FHI 360 policies in states offices and IAs.
Ensure appropriate monitoring of sub grants/subcontracts to achieve financial, administrative, and programmatic goals.
Guide and support the care centre and any other assigned role in establishing sound management systems to ensure cohesive implementation of project activities.
Contribute to the development and maintenance of systems that effectively respond to USAID/Nigeria requirements regarding implementation procedures, reporting and evaluation.
Coordinate program management and all capacity development efforts in support of the care centre and its staff and other partners.
Ensure availability of technical resources and integrate their efforts into overall program.
Assist in identifying, analyzing and disseminating best practices through success stories in the project through the identification of project learning sites and technical support to the program
Liaise with FHI 360 HQ, USAID and multiple stakeholders and collaborators to share information, coordinate activities and avoid duplication in the implementation of the programs between EpiC and ASAP.
Remain informed on the current programs in the technical fields by review of current literature and is alert to any implication of such strategic information for project activities.
Perform other duties as assigned.
Qualifications and Requirements
BS / BA in Public Health, Business Administration, Health Sciences, Behavioral Sciences or its recognized equivalent with 7 – 9 years of relevant experience with international development programs.
Or MS/MA degree in public health, business administration, health sciences, behavioral sciences or its recognized equivalent with 5 – 10 years relevant experience with international development programs.
Demonstrated success in multicultural environments is required.
Knowledge, Skills and Abilities:
Extensive knowledge of health and development programming in a developing country.
Basic accounting and financial management skills.
Working knowledge of major donor policies (USAID, Global Fund) as well as international not-for- profit organizations.
Sensitivity to cultural differences and understanding of the political and ethical issues surrounding HIV infection and Key populations.
Proven ability to coordinate a multisectoral development project.
Excellent community mobilization, advocacy and interpersonal skills.
Ability to organize systems to monitor administrative and implementation results.
Report to supervisor on variances and status on regular basis.
Work independently with initiative to manage high volume work flow.
Perform detail-oriented work with a high level of accuracy.
Interact with diplomacy and tact and follow-up on requests in timely and efficient manner.
Use a computer to accurately and rapidly enter and retrieve data and information.
Excellent written, oral and interpersonal communication skills with ability to work as a team member.
Ability to plan and prioritize own work under tight deadlines, as well as to work on own initiative and as a member of a team.
Ability to travel a minimum of 25%.
Application Closing Date
Not Specified.
How to Apply
Interested and qualified candidates should:
Click here to apply online
Note
FHI 360 is an equal opportunity and affirmative action employer whereby we do not engage in practices that discriminate against any person employed or seeking employment based on race, color, religion, sex, sexual orientation, gender identity, national or ethnic origin, age, marital status, physical or mental disability, protected Veteran status, or any other characteristic protected under applicable law.
FHI 360 fosters the strength and health of its workforce through a competitive benefits package, professional development and policies and programs that support a healthy work/life balance. Join our global workforce to make a positive difference for others – and yourself.