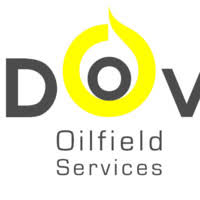 Dovewell Oilfield Services Limited is a fully Nigerian owned oil and gas Service company. Our primary focus is to employ our specialized, technical expertise and motivate our team of professionals in contributing positively to the Nigerian Petroleum and Energy main industry in particular and West Africa in general. We are a powerhouse of technology, creativity and expertise. We possess unrivaled problem solving proficiency and acumen in the Petroleum industry.
Job Description
The Senior Instrument Technician will be responsible for all instrumentation program and technology evaluation, as well as implementation and project coordination responsibilities also maintains a spare parts inventory; and trains staff in the operation and maintenance of electrical and electronic instrumentation equipment.
Job Responsibilities
Under direction, leads oversee and participates in performing a wide variety of skilled tasks including installation, repairs, troubleshooting, planning, modification, design, installation and calibration of instrumentation.
Responsible for instrumentation duties, including the performance of lead supervisory duties.
Oversee the use, care, and operation of process control instrumentation, electrical, and related equipment; research, recommend and implement new and revised procedures, systems and equipment for assigned unit
Advanced methods, techniques, materials, equipment, and tools used in installing electrical wiring, control devices, and equipment.
Advanced principles of pneumatic controls and devices, telemetry and electronic installation.
Oversee and participate in the repair of instrumentation systems, equipment and components, in the field.
Perform Corrective Preventive maintenance and corrective maintenance and IPF tests on field instruments like smart pressure transmitters, positioners for control valves, vibration monitoring systems, DCS, Fire and Gas System, ESD system.
To follow company procedures, work instructions, IPF protocols and vendor instruction manuals when executing maintenance activities.
Apply the approved standards and best practices to ensure the reliability and integrity of instruments and instrument systems.
Qualifications and Requirements
Bachelor Degree in Chemical Engineering, Electrical / Electronic Engineering/ Instrumentation & other related courses.
Minimum of 3 years working experience in Oil and Gas Servicing Industry
Application Closing Date
15th September, 2020.
How to Apply
Interested and qualified candidates should forward their CV to: info@dovewellgroup.com using the Job Title as the subject of the mail.