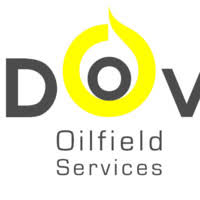 Dovewell Oilfield Services Limited is a fully Nigerian owned oil and gas service company. Our primary focus is to employ our specialized, technical expertise and motivate our team of professionals in contributing positively to the Oil and Gas industry in particular and West Africa in general. We are a powerhouse of technology, creativity and expertise. We possess unrivalled problem solving proficiency and acumen in the oil and gas industry.
Job Description
The Senior Instrument Engineer will be responsible to support actuators inspections at remote Integrated manifolds, monitor spare parts and inventory for critical instrumentation to ensure availability when required in order to minimize production interruption and establish new inventory/cataloguing where necessary.
Update information in the inventory to ensure it is relevant for the current operation.
Job Responsibilities
Formulate a plan, review and analyze preventive maintenance strategy for the equipment instrumentation in order to achieve the highest efficiency of the activities for reliable and safe operation.
Provide technical advice during troubleshooting and corrective action of instrument breakdown or failures to find the root cause and best solution in order to restore the functionality back to normal
Develop the plan, scope and lead the execution of shutdown works for instrumentation to ensure completion within the specified window.
Identify, study, propose, and implement area for improvement (project) in the field of instrumentation engineering to enhance the operation and improve total equipment reliability
Forecast and prepare a budget for instrument-related activities i.e. maintenance, shutdown and project for consolidation into department yearly Work Program and Budget (WPB). Monitor budget utilization closely and provide justification for a variance.
Supervise work execution on site, develop procedures and instruction for either maintenance, shutdown or project to ensure compliance to safety, specification, standard and procedures in order to achieve the highest quality of the work.
Qualifications and Requirements
Bachelor Degree in Chemical Engineering, Electrical / Electronic Engineering/ Instrumentation & other related courses.
Minimum of 3 years working experience as an Engineer, preferably in the Oil & Gas servicing and Fabrication industry.
Application Closing Date
15th September, 2020.
How to Apply
Interested and qualified candidates should forward their CV to: info@dovewellgroup.com using the Job Title as the subject of the mail.