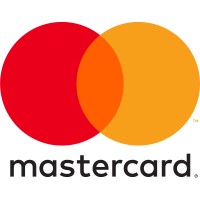 Mastercard Foundation is a global foundation based across four hubs in Kigali, Rwanda, Nairobi, Kenya, Accra, Ghana and Toronto, Canada. Our programs promote financial inclusion and advance education and learning in Africa, primarily for young people, and in Canada for Indigenous youth. The Foundation was established in 2006 through the generosity of Mastercard when it became a public company. From inception, the Foundation was designed to be a separate entity and independent from Mastercard. Our policies, operations, and funding decisions are made by our President and Board of Directors.
The Foundation believes that youth employment is key to unlocking prosperity, both for youth and their societies. Enabling young women and men from disadvantaged communities to secure dignified and fulfilling work will ensure inclusive development and economic growth in Africa.
We are recruiting to fill the position of:
Job Title: Security Architect
Location: Nigeria
The Work at the Foundation
We have entered a very exciting time at the Foundation as we scale up our operations across Africa to realize our Young Africa Works strategy. Our role at the Mastercard Foundation is to be a catalyst. Our Young Africa Works strategy focuses on working with others to spur systemic change so young people have the opportunity to find work that is dignified and fulfilling.
The Foundation has opened offices in Rwanda, Kenya, Ghana, Senegal, Ethiopia, Nigeria and Uganda, building a broader leadership presence in Africa to develop specific strategies that support youth employment.
Within a country, we work with governments, the private sector, educators and other funders to improve the quality of education and vocational training, prepare young people for the work force, expand access to financial services for entrepreneurs and small businesses, and connect job seekers to dignified and fulfilling work.
We are ambitious and driven. Our values transcend and rise above everything else as our guide. We encourage you to bring your bold ideas, curiosity, and expertise to your work. We laugh at ourselves and with each other. We are a team. Our journey together makes our impact even more meaningful.
If you are an experienced Cybersecurity professional ready to build something new and increase your impact, read on!
The Opportunity
Reporting to the Head of Cybersecurity, the Security Architect will lead and be responsible for design, building, testing and implementation of cybersecurity systems within our network.
A successful candidate for this position must possess both a deep and wide background in information security being applied across a wide breadth of technologies spanning both solutions built on traditional platforms and modern deployments on "open" technology stacks.
The successful candidate will be based in Canada or any of our listed offices in Africa (Rwanda, Kenya, Ghana, Nigeria).
Ways You Can Contribute
Define security architecture roadmap based on business needs and threat landscape
Provide oversight and roadmaps for infrastructure security devices, including IPS, SIEM, malware proxies, network and systems access controls, firewalls, authentication devices, enterprise monitoring systems, and others
Developing project timelines for system upgrades and preparing cost estimates.
Carry out risk analyses of Foundation's IT systems and key processes
Contribute to short and long-term IT portfolio planning
Initiates proof of concepts to assist in defining security technology direction and enabling Foundation's business strategy
Contribute to cyber governance, risk and compliance related matters
Conduct periodic assurance on systems access on all key systems
Establishes a taxonomy of indicators of compromise (IOCs) and share this detail with other security colleagues, including the security operations center (SOC), information security managers and analysts, as well as counterparts within the network operations center (NOC)
Work closely with the technology team i.e. vendor management, end user support and operations
Who You Are
Degree in Cybersecurity, Computer Science, Information Technology, Engineering, or similar domain
2-5+ years' experience in a similar role , with minimum of 5 years' experience in total as a cyber security professional
Security certifications such as Certified Information Systems Security Professional (CISSP) or Certified Information Security Manager (CISM) are preferred
Experience with public, private, and hybrid cloud services and the planning, development, migration, and integration of applications and services from on-premises infrastructure to Cloud-based SaaS, Platform-as-a-Service (PaaS) and Infrastructure-as-a-Service (IaaS) environments
In-depth knowledge of Microsoft tech stack
Experience in EDR, SIEM, IPS, IDS, device management, email gateways, web application security
Proven experience reviewing application code for security vulnerabilities
Experience securing CI/CD pipelines
Direct, hands-on experience or a strong working knowledge of vulnerability management tools
Documented experience and a strong working knowledge of the methodologies to conduct threat-modeling exercises on new applications and services
Growth mindset who is passionate to learn and use new and emerging technologies
Strategic planning skills to interpret business, technology, and threat drivers, and develop practical security roadmaps to deal with these drivers
Strong communication skills to translate complex security-related matters into business terms that are readily understood by colleagues including presenting analyses in person and in written formats
Financial acumen to evaluate the financial costs of recommended technologies, quantify purchasing and licensing options, estimate labor costs for a given service or technology, and estimate the total cost of operation (TCO), the ROI, or the payback period for services or technologies replacing existing capabilities
Project management to draft project plans for security service and technology deployments and coordinate with stakeholders across the organization
Possess professional maturity, sensitivity with different cultures, and impeccable integrity that exemplify the Foundation's values
You have a commitment to Mastercard Foundation's values and vision
Application Closing Date
5th August, 2021.