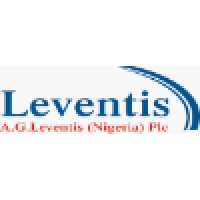 The A.G. Leventis (Nigeria) Limited is a leading manufacturing and distribution company in Nigeria and West Africa supplying a variety of products and services across a range of industries including general dealerships, motor dealerships and real estate. The company has business interests in supplying power and gas products, consumer foods and bakery products and printing supplies as well as offers products and services for the real estate, hotel and commercial vehicles sectors. AG Leventis (Nigeria) Plc operates through a number of subsidiaries; Leventis Foods Plc, Leventis Motors, Abuja (Capital Motors) Plc, Mainland Hotels, Leventis Real Estate, Druckfarben Nigeria Plc and Chrisstahl Nigeria Plc.
We are recruiting to fill the following positions:
Job Title: Sales Manager (Commercial Vehicles – Trucks & Construction Equipment)
Location: Lagos
Responsibilities
Maintains strong strategic relationships with existing company clients and develops new key contacts.
Develop and implement customer strategies and action plans to increase sales of Commercial Vehicles – Trucks & Construction Equipment.
Develop monthly and yearly sales forecast by product and customer for the respective customers' sectors.
Identify trends and issues pertaining to customer feedback of implemented sales/marketing initiatives.
Identify and address current and potential customer service issues through the close interaction with the Inside Sales Team.
After sales Support.
Convey customer requirements to Product Management teams
Qualification and Requirements
Candidate must be a BSc / B.Eng / HND in Engineering or Social Science with a minimum of 8+ years cognate sales experience of Trucks & Heavy Equipment
Technical knowledge of automotive and/or heavy truck products and it different applications
Must possess strong presentation skills and be able to communicate professionally in written responses to emails.
Candidate must have excellent interpersonal skills, entrepreneurial spirit, technical expertise, be a self – starter.
Demonstrated track record of landing new business and successful negotiations.
Application Closing Date
6th February, 2020.
How to Apply
Interested and qualified candidates should send their Applications to: recruitment@agleventis.com on a subject matter "Sales Manager – Commercial Vehicles (Trucks & Construction Equipment)".