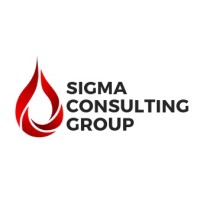 Sigma Consulting is one of the fast growing Nigeria's management & healthcare consulting firms. We work with top executives to help them make better decisions, convert those decisions to actions and deliver the sustainable success they desire.
We are a young and energetic team. We inject energy into every project alongside your team to win. Our people stand out and Sigma is recommended to others. At Sigma Consulting, we deliver practical results, creating bold, innovative solutions that work to create impact for your organization.
We are recruiting to fill the position below:
Job Title: Sales Analyst
Location: Lagos
Job Description
The successful candidate will help our client optimize promotional and operational efforts through the analysis and prediction of sales trends and markets.
The chosen candidate will assess data like customer metrics, competitor information, and sales channels to determine the best methods of increasing both revenue and market share.
They may provide advice to marketing departments, sales teams, and executives to develop sales targets, assess strategies to boost revenue, and develop promotional campaigns and budgets.
He/She will tend to work closely with sales and marketing teams while providing advice and guidance to decision-makers and company leadership.
Responsibilities
Compiling, analyzing, and reporting sales data.
Monitoring and analyzing competitive activity, customer, and market trends.
Providing actionable insights to guide the sales and marketing teams.
Contributing to the development of sales plans and objectives.
Monitoring and evaluating sales performance.
Forecasting demand, revenue, and expenses.
Determining sales potential and making recommendations.
Qualifications
Degree in Business Administration, Finance, or Marketing.
Minimum of 2 years experience as a sales analyst in sales analysis.
Strong research and data analysis skills.
Proficiency in Microsoft Office and CRM software.
Strong communication and presentation skills.
Projection and forecasting skills.
Ability to work independently and with cross-functional teams.
Salary
N100,000 – N200,000 monthly.
Application Closing Date
15th February, 2020.
How to Apply
Interested and qualified candidates should send their Application Letter and CV to: hr@sigma.ng indicating the "Job Title" as the subject of your mail.