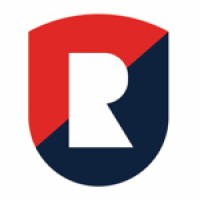 Apply for Riby Finance Recruitment 2021, Careers & Jobs Vacancies (3 Positions). Riby Finance Job Recruitment portal 2021 is available till deadline. Riby is a Finance technology company. We provide a simple and smart finance management platform. Our solution provides cooperatives, company groups, employees, individuals, associations, and financial development institutions with features to manage their financial activities.
Latest Riby Finance Recruitment 2021 Positions:
1.) Payments Expert
Location: Lagos
Job Description
>> Conduct financial and business analysis of strategic opportunities for Riby's capabilities that increases revenue for both parties through a deep understanding of the partner's business and evolving industry context, including payment strategy
>> Manage end to end internal deal approval process (including GIG, compliance and CSR)
>> Support strategic opportunities from initiation to proposal and approval stage through cross-functional coordination
Click Here To View Details
2.) Graduate Junior Business Analyst
Location: Lagos
Salary: N70,000 Monthly.
Job Description
>> Manage and update business process documents.
>> Setting up key stakeholders (Internal and external) meetings/sessions
>> Business strategy planning, documentation, review and update.
>> Elicitation session: Pre and post proposal that involves different teams or stakeholders.
>> Develop proposals and memo: Business (Project or Partnership) & Investment.
Click Here To View Details
3.) Fullstack Developer
Location: Lagos
Job Description
>> We are looking for a highly skilled computer programmer who is comfortable with both front and back end programming.
>> Full Stack Developers are responsible for developing and designing front end web architecture, ensuring the responsiveness of applications and working alongside graphic designers for web design features, among other duties.
Click Here To View Details
Application Closing Date
Not Specified.
How to Apply for Riby Finance Recruitment 2021
To Apply, follow the click here to view details link below each position