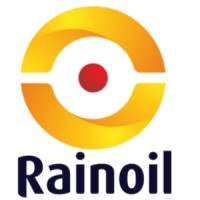 Rainoil Non-graduate Recruitment – Rainoil Limited is an integrated downstream oil and gas company. A prominent player in the Nigerian industry, the company's operations span across the downstream value chain i.e. Petroleum Product Storage, Haulage/Distribution and Retail Sales. Our primary products include Petrol (PMS), Diesel (AGO) and Kerosene (DPK).
Details of Rainoil Non-graduate Recruitment  for Loader:
Job Title: Loader
Location: Any City, Nigeria
CLICK HERE TO SEE LATEST PREMIUM JOBS IN NIGERIA
Job Description
This position is responsible for loading Rainoil's petroleum products into the customers' trucks and ensuring delivery of the correct quantity and quality.
Duties and Responsibilities
Programs the details from the customer's loading ticket into the loading meter.
Loads products unto the customer's trucks.
Assists the Gantry supervisor in carrying out ullaging on the trucks to ascertain that the correct quantity and quality of fuel has been dispensed.
Performs excellent customer service in all operations.
Gives reports regularly to the Gantry supervisor, escalating any issues/ anomalies observed.
Qualifications
Minimum of SSCE / WAEC Certificate
Minimum of one year experience in a similar role
Rainoil Non-graduate Recruitment Deadline
4th November, 2019.
How to Apply
Interested and qualified candidates should send their CV to: recruitment@rainoil.com.ng using the Job Title as the subject of the mail.