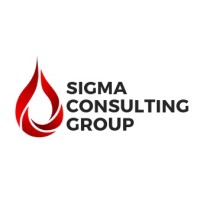 Sigma Consulting is one of the fast growing Nigeria's management & healthcare consulting firms. We work with top executives to help them make better decisions, convert those decisions to actions and deliver the sustainable success they desire.
We are a young and energetic team. We inject energy into every project alongside your team to win. Our people stand out and Sigma is recommended to others. At Sigma Consulting, we deliver practical results, creating bold, innovative solutions that work to create impact for your organization.
We are recruiting to fill the position below:
Job Title: Procurement Officer
Location: Ikoyi, Lagos
Job Description
The successful candidate will be in charge of  overseeing purchasing activities and ensure that purchased items are both cost-efficient and of high quality.
Other responsibilities include supervising staff, maintaining positive supplier relations, evaluating supply options, approving purchases, and maintaining accurate records.
Responsibilities
Overseeing and supervising employees and all activities of the purchasing department.
Preparing plans for the purchase of equipment, services, and supplies.
Following and enforcing the company's procurement policies and procedures.
Reviewing, comparing, analyzing, and approving products and services to be purchased.
Managing inventories and maintaining accurate purchase and pricing records.
Maintaining and updating supplier information such as qualifications, delivery times, product ranges, etc.
Maintaining good supplier relations and negotiating contracts.
Researching and evaluating prospective suppliers.
Preparing budgets, cost analyses, and reports
Requirements
Degree in Accounting, Business Management or a similar field preferred.
3-5 years of experience as a Procurement Officer
Proficiency in Microsoft Office and purchasing software.
Strong communication and negotiation skills.
Good analytical and strategic thinking skills.
Supervisory and management experience.
Attention to detail.
Application Closing Date
15th February, 2020
How to Apply
Interested and qualified candidates should send their CV to: hr@sigma.ng using the "Job Title" as the subject of the email.