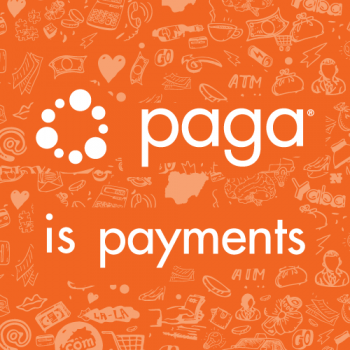 Paga Recruitment 2020/2021 for Graduate Associate Job Portal opens. Apply for Paga Job Recruitment via Paga Career Portal Today. This Paga Vacancy is open till position is filled. Paga is a licensed financial services company and a leading payments company in Nigeria with a massive transformative purpose – to make it simple for one billion people to access and use money. It was founded on the simple belief that the ubiquity of mobile phones can be leveraged in building an ecosystem that enables people to digitally send and receive money and creating simple financial access for everyone.
We are recruiting to fill the position below:
Job Title: Growth Marketing Associate
Location: Yaba, Lagos
Sector: Financial Services
Reporting To: General Manager, Growth
Career Level: Grade 7 – 8
Department: Growth
Employment Type: Full-Time
About the Role
We are looking for an ambitious, entrepreneurial and enthusiastic Growth Marketing Associate to join our team and play a vital role in planning, enhancing, implementing, and optimizing our growth strategy.
In this cross-functional role, you will be living at the cross-section of data, creative marketing, consumer experience and strategy. You will lead the formulation and delivery of various consumer campaigns to drive acquisition, engagement, retention, comprehension and loyalty across our products and services.
Success will be having implemented a stand-out, end-to-end customer journey which provides a steady and sustainable stream of new and retained customers. Furthermore, you will be in a position to learn a lot from the broader team and the opportunity to grow your own functional team.
In this role, optimization instincts, product savvy, a creative and an analytical mindset are key to driving growth.
Primary Responsibilities
Understand deeply the lifecycle of customers on Paga and identify opportunities for growth and optimization
Conceive and execute on a wide range of content campaigns to drive education and engagement.
Investigate and test new channels to communicate with our existing customers
Drive sponsorships and partnerships to create relevant brand awareness and consumer interest
Run marketing campaigns and other growth initiatives end-to-end: design experiments, develop campaign strategy, and drive execution of the campaign through to completion
Collaborate on effective content marketing strategies and maintain a calendar of content distribution around the products – continuously optimize it for results.
Identify opportunities for increasing paid conversions and potential upselling of existing customers
Identifying common churn factors and optimizing retention strategies through other marketing channels and/or within the product
Work with a cross-functional team (Product, Marketing, Sales & Distribution) to establish growth strategies to support Paga's revenue goals.
Create, manage and experiment with new user acquisition campaigns.
Partner with our analytics team to measure the impact of each campaign, and develop ways to scale
Perform any other duties as assigned by the General Manager, Growth
Qualifications, Knowledge and Skill Requirements
Bachelor's degree with a minimum of a 2:1 in marketing or in a relevant discipline
Minimum of 5 years of relevant work experience
Communicates tactfully and effectively both verbally and in writing
A strong background in a strategic marketing or product marketing role
Must be a team player and able to work collaboratively with and through others
Good knowledge of Paga products and services
Attention to detail and set high standards
Demonstrated service excellence at a support level
Must have completed the mandatory NYSC.
Key Competencies:
A love of data, ability to analyse a marketing funnel; ability to identify and size different growth opportunities and the various ways to meet them
The ability to think strategically and develop comprehensive, data-driven marketing plans
First-hand experience with integrated digital marketing (social media, SEO, Content, SEM, Mobile, Email)
Excellent analytical and problem-solving skills and an ability to use data to gain insights and drive decisions
Basic knowledge of databases & SQL is a plus
Ability to be flexible and thrive in an environment where there are constrained resources, and product/market fit is just being established
A creative approach
An energetic and willing attitude
Experience working cross-functionally
The ability to synthesize complex ideas into actionable recommendations for senior executives
Initiative
Self- driven and hardworking
Organized
Multitask and manage competing priorities
Detail-oriented
Flexibility
Application Closing Date
Not Specified.