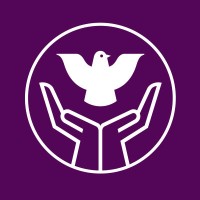 Norwegian Church Aid (NCA) Recruitment 2020
Norwegian Church Aid (NCA) is a Norwegian humanitarian and ecumenical organisation with headquarters in Oslo. It was traditionally affiliated with the state Church of Norway, but is now independent. Norwegian Church Aid works together with people and organisations across the world to eradicate poverty and injustice.
NCA provides emergency assistance in disasters and works for long-term development in local communities. In order to address the root causes of poverty, NCA advocates for just decisions by public authorities, business and religious leaders.
Norwegian Church Aid is an ecumenical organisation for global justice. Its projects are carried out with no intention of influencing people's religious affiliation.
We are recruiting to fill the following positions below:
Note
Ensure to attach updated CV, Cover Letter in a single file
Due to the Emergency situation in the Northeast Nigeria, applications will be processed on a rolling basis and Position could be filled before the expiration of advert.
Only candidates who meet the selection criteria will be contacted for further steps of the recruitment.
This position is open to Nigerian nationals only.
Please note that the successful candidate is required to start as soon as possible. Applications will be reviewed on a rolling basis and positions may be filled before closing date.