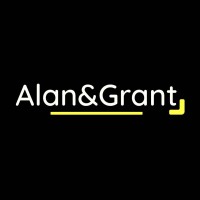 Alan & Grant – We are on a quest to help African businesses get the best of their People. We co-create bespoke Talent Management solutions with our clients across the different sectors of the Economy. Since our lifework is to develop people – we ensure that nothing comes before the interest of our clients. We currently serve clients across various sectors of the Economy in from locations in Jos, Port Harcourt and Lagos.
We are recruiting to fill the position below:
Job Title: Marketing Manager
Location: Lagos
Details
The Marketing Manager is to ensure effective and efficient management of sales operation through prompt order generation and delivery of products to customers.
He/She is to ensure safety and judicious use of company properties in sales department.
This role encompasses sales, customer service, marketing equipment and warehouse operations
Duties and Responsibilities
The Marketing Manager is responsible for leading the sales and distribution strategy for products sold through Distributors, TDIs and other customers within the assigned territory.
Build and maintain strategic partnerships with customers and drive customer satisfaction through superior service and execution
Achieve 100% distribution of all products and surpass KPI targets within assigned territory.
Drive total profitable growth in accordance with both long range and annual sales plan.
Activate local and national marketplace initiatives and promotions to continuously build brand development and maximize brand performance.
Assist in the delivery of key business metrics (i.e. Category Share) in a manner that is consistent with the strategic direction of the business.
Experience, Qualification and Skills
Minimum of 8-10 years FMCG sales experience in territory and distributor management with a proven track record. A post graduate degree in a relevant field will be an advantage.
A first Degree in a Management course or any relevant field. Membership of relevant professional bodies.
Excellent Leadership/Coaching Skill.
Application Closing Date
Not Specified.
Method of Application
Interested and qualified candidates should send their CV to: recruitment@alanandgrant.com using the Job Title as the subject of the mail.