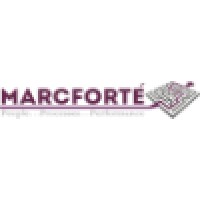 Marcforte Business Consulting Limited is a wholly Nigerian organisation. We operate as an organisational development consultancy providing bespoke interventions aimed at improving staff engagement and performance. As an experienced consultancy, we work across sectors with clients in either product or service industries who require the infusion of world-class standards and best practices into their structures especially as a result of, or in readiness for growth and expansion.
We are recruiting to fill the position below:
Job Title: Projects & Operations Executive
Location: Lagos
Job Descriptions
We are looking for a versatile and proactive executive to manage key client projects.
This role entails the coordination and completion of projects on time, within budget and within scope.
Overseeing all aspects of Company projects, setting deadlines, monitoring progress and preparing periodic reports for upper management regarding status of projects.
Responsibilities
Ensure all project systems operate smoothly and align with the quality standards
Maximize the efficiency of all business procedures
Monitor daily operations and address potential issues when they arise
Build or maintain processes that meet the project objectives and ensure compliance
Supervising site workers/vendors, including the production of projects, budgeting of funds and other advertising activities
Performing quality control on all campaigns
Requirements
First degree in Business Management, Advertising or relevant field
Minimum of 2 years previous experience in operations, administration or relevant field
Certificate in Project Management an added advantage
Strong planning, coordination and organisational skills
Multi-tasking and proactive skills
Salary
N1,200,000 – N1,350,000 per annum
N100,000 – 112,500 per month
Application Closing Date
Not Specified.