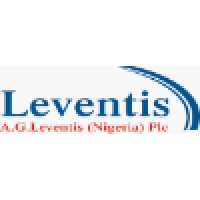 The A.G. Leventis (Nigeria) Limited is a leading manufacturing and distribution company in Nigeria and West Africa supplying a variety of products and services across a range of industries including general dealerships, motor dealerships and real estate. The company has business interests in supplying power and gas products, consumer foods and bakery products and printing supplies as well as offers products and services for the real estate, hotel and commercial vehicles sectors. AG Leventis (Nigeria) Plc operates through a number of subsidiaries; Leventis Foods Plc, Leventis Motors, Abuja (Capital Motors) Plc, Mainland Hotels, Leventis Real Estate, Druckfarben Nigeria Plc and Chrisstahl Nigeria Plc.
Job Title: Logistics Manager
Locations: Aba-Abia, Enugu, Owerri-Imo
Responsibilities
Direct inbound or outbound logistics operations, such as transportation, safety performance, or logistics quality management.
Planning routes and load scheduling for multi-drop deliveries.
Allocating and recording resources and movements on the transport planning system.
Ensuring all partners in the supply chain are working effectively and efficiently to ensure smooth operations.
Communicating effectively with clients and responding to their requirements.
Reconcile daily trip performance reports with the tracking system report
Manage delivery officers and all their related activities
Developing transportation relationships.
Monitoring transport costs.
Qualification And Key Competencies
BSc./HND in Social Science or any related field
Minimum of 5 years' cognate experience.
Working knowledge of federal, state and city laws, statutes and ordinances
Knowledge of modern policing principles
Ability to keep accurate records
Strong communicator who enjoy interacting with and protecting the public.
Ability to maintain positive relations with the general public
Ability to solve problems and make decisions, as well as think laterally and offer creative solutions
Application Closing Date
15th August, 2019
How to Apply
Interested and qualified candidates should send their Application to:recruitment@agleventis.com with subject matter- Workshop Manager (Aba or Enugu or Owerri)