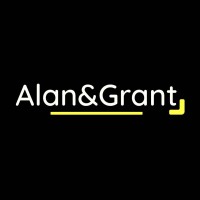 Alan & Grant – We are on a quest to help African businesses get the best of their People. We co-create bespoke Talent Management solutions with our clients across the different sectors of the Economy. Since our lifework is to develop people – we ensure that nothing comes before the interest of our clients. We currently serve clients across various sectors of the Economy in from locations in Jos, Port Harcourt and Lagos.
We are recruiting to fill the position below:
Job Title: Livestock Lead
Location: Lagos
Travel: The role will require travel across Nigeria.
Job Description
The Livestock Lead will be assigned to work with the Office of the Vice President to drive the identification and fixing/exploitation of key bottlenecks/opportunities to drive the implementation of the NLTP and the transformation of the livestock sector.
Duties and Responsibilities
Be responsible for the implementation of the NLTP by leading the mobilisation and coordination of resources  into the 4 sub-sectors (Beef, Poultry, Dairy and Animal feeds)
Develop and drive programmes for upstream and downstream market system development such as: breeding systems (such as artificial insemination, embryo transfer, cow-calf operations), feed composition, animal husbandry best practices, artificial inseminations, processing and abattoirs, and a comparable benchmark to good practices in similar environments
Work with the frontline states of the NLTP, together with the team of delivery advisors, to ensure they are implementing their respective state livestock transformation plans
Ensure important elements include integrating and connecting the benefits of wildlife, soil and water conservation management are included in the development of ranches
Experience, Qualification and Skills
At least 8 years' experience in agricultural value chain development, with proven track record in developing the livestock industry in Nigeria or similar contexts
A Degree Animal Science or in confined Animal Production, Feed Lot Management, Livestock Management, or a related field
An excellent understanding of business, economics and different development approaches to improving livestock productivity
Ability to operate and succeed in a highly political environment;
Strong analytical and management skills, including sound knowledge of strategic planning and project management tools;
Ability to use own initiative and actively look for opportunities to have an impact rather than simply be reactive.
Application Closing Date
Not Specified.
Method of Application
Interested and qualified candidates should send their CV to: recruitment@alanandgrant.com using the Job Title as the subject of the mail.