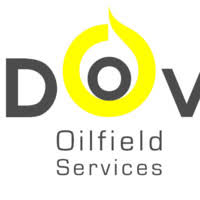 Dovewell Oilfield Services Limited is a fully Nigerian owned oil and gas Service company. Our primary focus is to employ our specialized, technical expertise and motivate our team of professionals in contributing positively to the Nigerian Petroleum and Energy main industry in particular and West Africa in general. We are a powerhouse of technology, creativity and expertise. We possess unrivaled problem solving proficiency and acumen in the Petroleum industry.
Job Description
The Instrument Technician will be responsible for calibration, troubleshoot, repair and replace process instruments as a part of the plant's maintenance program.
Job Responsibilities
Inspects, tests, adjusts, and repairs electric, electronic, mechanical, and pneumatic instruments and systems used to indicate, record, and control generating operations in conventional or nuclear power electric generating plant: Inspects meters, indicators, and gauges to detect abnormal fluctuations.
Tests accuracy of flowmeters, pressure gauges, temperature indicators, controllers, radiation counters or detectors, and other recordings, indicating or controlling instruments to locate defective components in the system, using test equipment, such as pressure gauges, mercury manometers, potentiometers, pulse and signal generators, oscilloscopes, transistor curve tracers, and ammeters, voltmeters, and wattmeter.
Reassembles instruments and replaces instruments in the system, using hand tools.
Calibrates readings on instruments according to standards and adjusts phasing and aligns stages to ensure accuracy of recording and indicating function
Qualifications and Requirements
Bachelor Degree in Chemical Engineering, Electrical / Electronic Engineering/ Instrumentation & Control Systems or equivalent field.
Knowledgeable in measurement principles for a variety of common process analyzers and instrumentation.
Minimum of 5 years working experience in Oil and Gas serving Company.
Application Closing Date
15th September, 2020.
Method of Application
Interested and qualified candidates should send their CV to: info@dovewellgroup.com using the "Job Title" as the subject of the email.