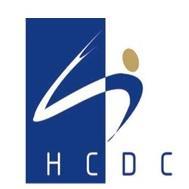 Human Capacity Development Consultants (HCDC) Management Trainee/Graduate Trainee Recruitment 2020/2021 | hcdclimited.com
Human Capacity Development Consultants (HCDC) Limited is a vibrant and innovative company committed to the goal of developing human capital in organisations for exceptional business results. Our faculty comprises over 20 highly rated professionals with extensive experience in the real sector and financial services industry. Our over-riding philosophy is to ensure that training programmes are interesting, relevant and translate to real and measurable improvements in employee job performance and behaviour.
We are recruiting to fill the position below:
Job Title: Management Trainee
Location: Lagos
Job Description
Develop new prospects to increase sales for the Loyalty Services Unit and will be responsible for the sales and marketing of the company's loyalty program services and proprietary Loyalty Software brands. This will involve lead generation, proposal development, sales calls and capabilities presentations, and closing business through the contract stage in a team-selling environment.
Provide 'program management & support services' for LSL's various Loyalty Solutions utilized by LSL's Loyalty Clients.
Support corporate business plans and implementation; and to thoroughly understand company workflow processes for the development and implementation of client projects, and to communicate with all relevant Company functional units and support service delivery to customers.
Provide project implementation & support services' for 'Loyalty, Merchant Network Development & Management, Card Production and any other Projects' undertaken by the Company. This will include, but not limited to project consulting, project secretariat & documentation services, client liaison, and other specific tasks allocated to you for the purposes of supporting LSL activities.
Manage relationship with clients that have programs under management by the company.
Project co-ordination & management support for client programs.
Liaise between LSL staff and clients.
Ensure client program schedules are being followed.
Prepare proposals, scheme designs, implementation plans and support project deployments.
Drive administration & reporting for day-to-day client account operations
Work with dedicated and non-dedicated resources to ensure team handshake implementation and profitable Client management
Understand LSL's core competencies and how they can be leveraged to assist client business
Generate leads for all programs including industry conference speaking, lead generation campaigns, etc.
Manage dedicated and non-dedicated resources to deliver significant new business across the organization.
Present integrated service solutions to prospective clients and secure contracts with long-term upgrade and profitability potential.
Support and refine LSL's sales process and infrastructure to support the sales effort for all LSL services.
Become a key player in supporting corporate business planning and implementation and driving the sales plan.
Requirements and Qualification
This position is for a person who:
Is a graduate from a top university (foreign degree would be an added advantage)
Has an analytical mind, aggressive, bottom line focused and is willingly to learn.
Is intelligent, fun, friendly enjoys meeting people and culturally exposed.
Posses great attitude, professional presentation and can work under minimum supervision.
Has a good verbal communication and organizational skills.
Possess strong computer and internet skills, as well as being able to multi-task smoothly and efficiently.
Application Closing Date
Not Specified.
How to Apply
Interested and qualified candidates should send their Resume to: recruitment@hcdclimited.com clearly indicating "Opening for Management Trainee" as subject of your mail.