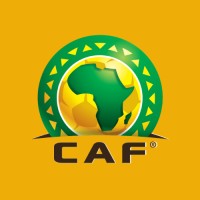 The Confederation of African Football (CAF) was founded in 1957 by four nations: Egypt, Sudan, Ethiopia and South Africa. As the administrative body of the region, CAF manages competitions, offers technical and administrative training courses while actively fostering the promotion and practice of football. The Confederation organizes championships such as the Africa Cup of Nations (CAN or AFCON), the most popular competition. It maintains very close links with FIFA in coordinating tournaments for different events such as the World Cup, Youth and Women competitions and the Olympic Games Football Tournaments.
We are recruiting to fill the position below:
Job Title: Head of IT
Location: Cairo, Egypt
Job Station: The position will be based at CAF headquarters in Cairo (Egypt).
Summary
Ready to Score?
You believe you have the educational background and professional experience to contribute to restore CAF's reputation and elevate the organization to the highest international standards? CAF is looking for you!
Responsibilities
Steer the implementation of the full landscape of IT services and solutions for CAF competitions and events.
Partner with business stakeholders, ensure alignment of the IT strategy with the business needs and facilitate its delivery.
Establish relationships and create synergies.
Provide direct management for CAF's IT organization, as well as plan and develop the annual IT budget and ensure consistency with overall strategic objectives.
Ensure adequate quality of IT services delivered to CAF in all IT areas, including IT Strategy, IT Governance, Business Relationship Management/Demand Management, Events IT, Infrastructure and Operations, Applications Development and Support, Information Security, etc.
Requirements (Profile)
Master's Degree in Information Technology, Computer Science or equivalent.
10+ years overall IT experience in an international company or organization.
Fluency in English (written and spoken); fluency in another official CAF language (French or Arabic) is an asset.
Capable of adapting to different environments, flexible, patient, and resilient.
Proactive and solution oriented.
Strong sense of accountability, responsibility, problem solving as well as high integrity.
Good organizational skills and ability to work under pressure and manage deadlines.
The position will be based at CAF headquarters in Cairo (Egypt).
We Offer
An interesting and varied job in an exciting and innovative international organization.
Attractive employment conditions.
The opportunity to be part of a highly committed international team.
Quality social security coverage.
An excellent pension schemes.
Application Closing Date
10th September, 2021.
How to Apply
Interested and qualified candidates should send their applications (Cover Letter, CV, Diplomas, and References) in English or French to: careers@cafonline.com using the job title as the subject of the mail.
Click here for more information
Note
Apply only if you have the necessary qualifications and wish to work for a leading international sports organization
Only direct applications meeting the required criteria will be considered, regardless of gender, age, and nationality.