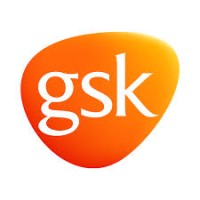 GlaxoSmithKline (GSK) Recruitment 2020/2021 for Inbound Logistics Specialist Job Portal Opens. Apply for GlaxoSmithKline (GSK) Job Recruitment 2020/2021 via GSK Portal. GlaxoSmithKline (GSK), one of the world's leading research based pharmaceutical and healthcare companies, is committed to improving the quality of human life by enabling people to do more, feel better and live longer. GSK employs over 97,000 employees in over 100 countries worldwide.
GlaxoSmithKline Consumer Nigeria Plc is one of Africa's largest consumer healthcare companies, producing leading brands such as Lucozade, Ribena and Panadol.
We are recruiting to fill the position below:
Job Title: Inbound Logistics Specialist
Ref Id: 251370
Location: Ilupeju, Lagos
Categories: Supply Chain & Logistics
Job Type: Full time
Job Purpose
Responsible for Inbound logistics management processing to support the sales operations through effective utilization and maximization of human, regulatory and system resources to deliver sustainable results, client satisfaction and retention to meet Pharma business objectives.
Responsible for all Import documentation and compliance to all Import requirements and Regulations.
Responsible for Distribution Risk Assessment (DRA) for route to market.
Manages Customs brokers and customs clearing process including query resolutions.
Oversees inbound logistics process of temperature control shipments in a manager that protects product integrity and timely delivery.
Responsible for first level interface with all relevant regulatory and government authorities to resolve any disputes
Manages all Third-Party Logistics Service Providers' contract and ensure KPIs are met.
Responsible for Management Monitoring of government phasing service providers on ABAC.
Accountable for all quality assurance compliance procedures within supply chain department
Develops and manages tracker that captures all shipments from site to warehouse delivery
Responsible for Root Cause Analysis (RCA) and CAPA for all deviations within the end to end supply chain process.
Accountable for all goods receipts and outbound shipments for all Base products and Vaccine consignments
Receives Vaccines and ensures proper storage into cold chamber.
Responsible for periodic qualification of vaccine pallet shipper boxes.
Job Factors
Complexity:
Large number of Brands/SKUs
Large number of internal and external customers
Monthly OTIF report
KPI Reporting, Analysis and CAPA
Performance management of 3PL and LSP
Cold chain management
Periodic qualification of vaccine pallet shipper boxes
Operations administration
Regulatory obligation.
Qualifications & Experience
Tertiary qualification with 2-5 years related work experience.
Analytical Ability / Skill
Excellent written and verbal communication skills.
Work independently within the scope of the position.
Strong financial acumen.
knowledge – (Give examples of professional knowledge required):
General administrative experience
Excellent knowledge of import/sipping documentation and customs clearance
Strong analytical/problem solving skills
Basic accounting principles
Flexibility
Strong inter-personal skills
Good communication skills
Excellent knowledge of customs tariff and product classification
Excellent knowledge of cold chain management
Understanding end to end of supply chain processes
Cross functional engagement
Good understanding of temperature control procedures and deviation handling.
Application Closing Date
Not Specified.