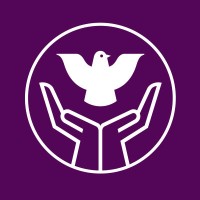 Norwegian Church Aid (NCA) is a Norwegian humanitarian and ecumenical organisation with headquarters in Oslo. It was traditionally affiliated with the state Church of Norway, but is now independent. Norwegian Church Aid works together with people and organisations across the world to eradicate poverty and injustice.
NCA provides emergency assistance in disasters and works for long-term development in local communities. In order to address the root causes of poverty, NCA advocates for just decisions by public authorities, business and religious leaders.
Norwegian Church Aid is an ecumenical organisation for global justice. Its projects are carried out with no intention of influencing people's religious affiliation.
We are recruiting to fill the position of:
Job Title: GBV Officer, Prevention
Location: Maiduguri, Borno
Reporting to: The GBV / ASRH Project Manager
Duration: 6 months Contract with possibility of renewal subject to availability of funding and performance
Brief introduction
NCA is seeking to hire a GBV Officer-Prevention to support a pilot project, Engaging Men to End Men's Violence Against Women and Girls. This project will focus on reducing risk and mitigating consequences related to three forms of GBV in humanitarian emergencies: sexual violence, interpersonal violence, and forced marriage. This will be accomplished through developing, piloting and evaluating innovative social norms change work that focuses on addressing male violence against women and adolescent girls and the attitudes men hold towards survivors.
The GBV Officer-Prevention will share responsibility for community mobilization, pilot testing curricula, liaising with women's groups, and facilitating/supporting the facilitation of Men's Discussion Groups. All of these things will be done using an accountability framework centering women and girls.
The GBV Officer-Prevention will support specific program components related to social norms, transformative behavior change and other elements that go beyond awareness raising and into the social change needed to ensure women and girls can access their rights.
Main Duties & Responsibilities
Support community conversations with women's groups to ensure their voices and needs inform programming – specifically the curricula development.
Work closely with the Male Engagement consultant and provide input into transformative prevention materials including curricula and training guides that help men understand, reflect on and start to change attitudes around power, gender, masculinities and male privilege.
Facilitate and support Men's Dialogue groups that encourage men to reflect on a change attitudes and behaviors related to violence against women and girls.
Support ongoing community engagement to facilitate acceptance of activities and approaches.
Manage through facilitators disclosures of violence in a survivor centered manner including referrals for services. activities.
Monitor and report on program activities.
Develop program activity plans
Performing other duties as required.
Required Qualifications
Bachelor's degree in any Social Science course, Public Health, or Humanities course.
Minimum of 3 years working on GBV programming with a focus on prevention preferred
Knowledge of international humanitarian standards for GBV prevention, protection and response
Previous experience working on social norms change
Experience with developing and implementing GBV programmes, particularly monitoring and evaluation
Demonstrated understanding of the needs of survivors.
Demonstrated experience working with men to end violence against women and girls
Desirable Experiences:
Strong training and capacity building experience, particularly using participatory techniques for training related to different components of GBV programming.
Prior experience with SASA or EMAP.
Experience with working with civil society actors and faith-based actors.
Required Skills and Competences:
Strong participatory community mobilization skills
Computer literacy a must with strong knowledge of Access, Excel and Word
Strong interpersonal skills and demonstrated ability to establish effective working relations with local staff, beneficiaries and other stakeholders
Openness to introducing new ideas while also committed to building on existing experience and all learnings through extensive consultation processes;
Solution oriented and self-motivated;
Application Closing Date
5th February, 2020.
Method of Application
Interested and qualified candidates should:
Click here to apply online
Note
Ensure to attach updated CV, Cover Letter in a single file
Due to the Emergency situation in the Northeast Nigeria, applications will be processed on a rolling basis and Position could be filled before the expiration of advert.
Only candidates who meet the selection criteria will be contacted for further steps of the recruitment.
This position is open to Nigerian nationals only.