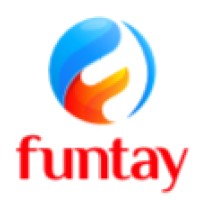 Funtay Group Recruitment 2020/2021 Portal Opens for Graduate Executive Assistant. Apply for Funtay Group Job Recruitment 2020/2021 Today Via Funtay Group Vacancy Portal. Funtay Group is a diversified oil and gas company involved in the upstream, midstream, and downstream sector. We are seeking an Executive Assistant to join our team in Lagos.
We are recruiting to fill the following position:
Job Title: Executive Assistant
Location: Lagos
Job Description
Our company is on the lookout for a skilled Executive Assistant who will be able to provide support to Funtay in a proactive and timely manner. An Executive Assistant's duties will involve managing the Executive's schedule, handling their correspondence, researching online, copywriting, preparing analyses and ensuring implementation of objectives in a timely manner.
Responsibilities
Provides support to Management by conducting research and news relating to oil, gas, engineering, and economics in the petroleum industry

Provides executive/administrative support to the Executive (MD and Executive Chairman) such as administrative tasks; screens calls, mail, and e-mail messages and initiates appropriate action/response; composes, types, edits, or proofreads correspondence on behalf of Executive; records and/or transcribes dictation; keeps Executive informed of significant matters, messages, documentation, or other information; conducts special projects as directed

Maintain professional knowledge levels by attending webinars, taking online programs, and following publications

Coordinates and assists with creating and the implementation of Standard Operating Procedures (SOPs) and policies of a variety of department operations within designated time frames and per established procedures

Assist IT & PR department in creating Social Media strategies and content for Funtay

Compose and edit PowerPoint Presentations, make proposals, and compile bid/tender documents

Provides administrative support and coordination for various meetings; coordinates meeting facilities, and refreshments; prepares and distributes agendas, meeting notices, meeting packets, and related documentation; records and/or transcribes meeting minutes; distributes meeting minutes to departments and other individuals; labels and indexes tapes of meetings; researches previous meeting minutes as needed; prepares monthly time sheets, coordinates arrangements for training activities and maintains records.

Coordinates calendar activities for MD & Executive Chairman; schedules appointments, meetings, conferences, hearings, or other activities; updates calendar on a regular basis and notifies parties involved of changes; distributes calendar of meetings and other events

Coordinates travel arrangements, accommodations, conference registrations, or other travel-related plans for Director and other staff as requested

Maintains file system of various files/records for the department/division; prepares and sets up files; sorts/organizes documents to be filed; files documents in designated order; retrieves/replaces files; shreds/destroys confidential or obsolete documents.

Attends various meetings as needed. Prepares and mails meeting notices; prepares meeting agendas and minutes.

Provides direction, training, guidance and assistance to employees; coordinates projects and daily work activities; organizes, prioritizes, and assigns work; monitors status of work, inspects completed work, and troubleshoots problem situations.

Coordinates daily activities of assigned department/division; coordinates department projects and activities; monitors status of projects/workflow and troubleshoots problem situations; works to resolve problems and initiates appropriate action/response; coordinates communications and conveys information among department/division personnel; coordinates, conducts, or attends staff meetings to review department plans, progress, budgets, and other activities.

Performs customer service functions; provides information/assistance regarding Funtay services, activities, procedures, timeframes, documentation, fees, or other issues; distributes forms/documentation as requested; responds to routine questions or complaints; researches problems/complaints and initiates problem resolution.

Coordinates maintenance of department vehicles; coordinates pickup/delivery of vehicles for servicing, car washing, or other activities

Plans Management corporate and private events

Answers telephone calls; ascertains nature of business, directs callers/visitors to appropriate personnel, and records/relays messages; retrieves messages from voice mail or answering machine; initiates and returns calls as necessary.

Assist the Executive by being an alternative point of contact with Duties also include interfacing with clients

Keep information confidential and secure through use of backups and appropriate security software

Assist other employees as per the executive's wishes

Application Instructions
Please send CV in PDF format.
Requirements:
At least 2 years of experience working as an Executive Assistant or in a similar position preferred

BSc degree or Higher in Management, Accounting, Law, Engineering, Science, Technology, or Mathematics

Executive Assistant or Personal Assitant Certification is a plus

Strong organizational skills with an eye for detail

Tech-savvy and acquainted with office management procedures

Excellent critical thinking, organizational, and communication skills
Application Deadline
Not Specified
How to Apply
Interested and qualified candidates should click here to apply