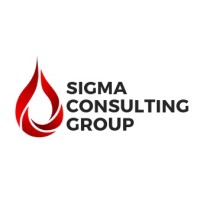 Sigma Consulting is one of the fast growing Nigeria's management & healthcare consulting firms. We work with top executives to help them make better decisions, convert those decisions to actions and deliver the sustainable success they desire.
We are a young and energetic team. We inject energy into every project alongside your team to win. Our people stand out and Sigma is recommended to others. At Sigma Consulting, we deliver practical results, creating bold, innovative solutions that work to create impact for your organization.
We are recruiting to fill the position below:
Job Title: Floor Manager
Location: Lagos
Job Description
We are searching for experienced and qualified Floor Manager to join our client's Company, a renowned restaurant in Lekki. The successful candidate will be in charge of supervision, management and coordination of floor staffs.
Responsibilities
Supervise floor staff
Train staff to perform allocated roles
Manage inventory
Assist customers with any queries
Create scheduling for staff shift
Manage all communication with employees
Prepare reports to track performance of employees to enhance efficient evaluation
Administer all problems of employees and invite everyone for table discussion
Monitor work and maintain an efficient rapport between floor employees and directors' board
Coordinate with supervisors and ensure compliance with company policies
Investigate all issues on floor and assist to resolve all mistakes for management team and working staff
Analyze and identify growth for all staff and ensure high quality service
Maintain efficient standard operating system for company and evaluate same
Determine personal objectives and ensure achievement of target to ensure high-quality service and products for better performance
Prepare and maintain archive and other devices for providing benefits to customers
Assist potential customers and maintain efficient relationships with prior customers.
Requirements
A degree in Hospitality or any relevant field
At least two years of manager experience in the hospitality field
Good customer relations attitude
Good interpersonal skills
Good written and oral communication skills
Excellent use of the Microsoft Office
Application Closing Date
20th February, 2020.
How to Apply
Interested and qualified candidates should send their CV to: hr@sigma.ng using the "Job title" as the subject of the email.