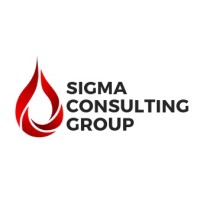 Sigma Consulting is one of the fast growing Nigeria's management & healthcare consulting firms. We work with top executives to help them make better decisions, convert those decisions to actions and deliver the sustainable success they desire.
We are a young and energetic team. We inject energy into every project alongside your team to win. Our people stand out and Sigma is recommended to others. At Sigma Consulting, we deliver practical results, creating bold, innovative solutions that work to create impact for your organization.
We are recruiting to fill the position below:
Job Title: Financial Analyst
Location: Ikoyi, Lagos
Job Description
The successful candidate will mostly be analyzing huge amounts of financial data and preparing various accounting and financial reports based on this data and your research backed opinions.
He/She needs proven knowledge of various financial forecasting and corporate finance models.
Responsibilities
Analyzing financial data.
Preparing accounting and other required reports and projections based on the analysis performed.
Evaluating capital expenditures and asset depreciation.
Establishing and evaluating records, statements, and profit plans.
Identifying financial performance trends and financial risk, and making recommendations.
Providing recommendations for improvement based on trends.
Coordinating with other members of the finance team, such as a risk analyst when required to review financial information and forecasts.
Providing financial models.
Making financial forecasts.
Analyzing inventory.
Requirements
Bachelor's degree in Business, Accounting, Finance, Economics or related field.
0-1 year experience in the financial industry.
Proficiency with spreadsheets, databases and financial software applications.
Outstanding presentation, reporting and communication skills.
Proven knowledge of financial forecasting and diagnosis, corporate finance and information analysis.
Proficient in Word, Excel, Outlook, and PowerPoint.
Comfortable using a computer for various tasks.
Deep understanding of the financial system and institutions.
Salary
N100,000 – 150,000 monthly.
Application Closing Date
15th February, 2020
How to Apply
Interested and qualified candidates should send their CV to: hr@sigma.ng using the "Job Title" as subject of the email.