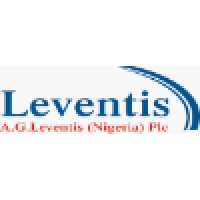 The A.G. Leventis (Nigeria) Limited is a leading manufacturing and distribution company in Nigeria and West Africa supplying a variety of products and services across a range of industries including general dealerships, motor dealerships and real estate. The company has business interests in supplying power and gas products, consumer foods and bakery products and printing supplies as well as offers products and services for the real estate, hotel and commercial vehicles sectors. AG Leventis (Nigeria) Plc operates through a number of subsidiaries; Leventis Foods Plc, Leventis Motors, Abuja (Capital Motors) Plc, Mainland Hotels, Leventis Real Estate, Druckfarben Nigeria Plc and Chrisstahl Nigeria Plc.
We are recruiting to fill the following positions:
Job Title: Finance Analyst
Location: Nigeria
Job Description
The Finance Analyst will be responsible for tracking financial performance against business plan, analyzing business performance and market conditions to create forecasts, and helping senior management make tactical and strategic decisions by providing periodic reports.
Responsibilities
Provide analytical, forecasting, reporting, and project support to senior management
Produce monthly reports, which include key metrics, financial results, and variance reporting
Provide creative alternatives and recommendations to reduce costs and improve financial performance
Identify opportunities for performance improvement across the business function
Drive process improvement and policy development initiatives that impact the function
Develop financial models, conduct benchmarking and process analysis
Develop models that help with decision-making
Qualification and Requirements
Bachelor's degree in Finance, Accounting, or related field.
3 – 5 years of relevant experience in corporate finance, financial planning & analysis or other related fields.
Strong working knowledge of Excel and financial modeling
Excellent analytical, decision-making, and problem solving skills
Attention to accuracy and detail required
Ability to work independently with proven result
Strong computer skills, including Microsoft Office Suite (Word, PowerPoint, Outlook, and Excel).
Application Closing Date
6th February, 2020.
How to Apply
Interested and qualified candidates should send their Applications to: recruitment@agleventis.com on a subject matter "Finance Analyst".