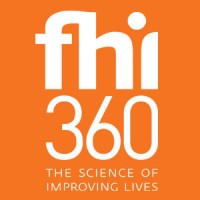 FHI 360 Recruitment 2020/2021 for Graduate Assistant – Logistics & Warehouse Job Portal Opens. Apply for FHI 360 Job Recruitment 2020/2021 via the FHI 360 Vacancy Portal. FHI 360 is a nonprofit human development organization dedicated to improving lives in lasting ways by advancing integrated, locally driven solutions. Our staff includes experts in health, education, nutrition, environment, economic development, civil society, gender, youth, research, technology, communication and social marketing — creating a unique mix of capabilities to address today's interrelated development challenges. FHI 360 serves more than 60 countries and all U.S. states and territories.
We are recruiting to fill the following position:
Job Title: Logistics & Warehouse Assistant
Location: Borno State: LGA Level
Supervisor: Field Coordinator
Project Description:
Northeast Nigeria is currently facing a growing humanitarian crisis with a vast number of Internally Displaced Persons in need of emergency assistance. These IDPs are living among host communities, lacking access to livelihoods and resources, ultimately leading to unprecedented levels of malnutrition and food insecurity. FHI 360 has been working in Nigeria for over 30 years and is now expanding activities in Borno state to respond to the IDP crisis.
FHI 360 is expanding its expertise by responding to this humanitarian crisis through integrated WASH, Health and Protection interventions.
Basic Function:
Under the direction of the Field Coordinator, the Logistics & Warehouse Assistant will be responsible for the provision logistical services and operating the warehouse containing a wide variety of project materials and equipment for the field site.
Duties and responsibilities:
· Assists field coordinator in the arranging travel for field site staff and program beneficiaries.
· Assist the field coordinator in procurement and deliveries of materials to the warehouse and field sites.
· Verify quantities of goods delivered, inspect for damage; and sign delivery tags.
· Prepare and maintain records concerning the receipt and issuance of materials.
· Assists field coordinator in provision of logistic support to trainings delivered to community volunteers.
· Update computer inventory control records.
· Perform periodic physical inventory spot checks and reconciles with inventory records.
· Assist in determining proper inventory levels, ordering points, and ordering quantities.
· Confer with user departments and provide cost information for budgeting purposes.
· Advise on methods to improve receiving, storing, and distributing materials and supplies; and maintain stock control records.
· Liaises with Field Coordinator & Senior Procurement and Logistics Officer to minimize inventory and eliminate obsolete items.
· Track usage of supplies and report on any incidence of abuse.
· Serves as point of call for logistical and administrative needs at the field site.
· Performs any other duties as assigned.
Knowledge, skills and abilities:
· Ability to comprehend and make inferences from technical materials and equipment.
· Demonstrated knowledge in pricing, contracts negotiations, policies and procedures.
· Technical understanding of office and other mechanical and electrical equipment.
· Good analytical, numerical and problem solving skills.
· Proficiency in Microsoft Office applications such as MS Word, Excel, PowerPoint
· Work independently with initiative to manage high volume work flow.
· Must exhibit high levels of professionalism, integrity and ethical values at all times.
· Record keeping, report preparation, filing methods and records management techniques.
· Excellent written, oral and interpersonal communication skills with ability to work as a team member.
Qualifications and requirements:
· BS/BA degree in Business Administration, Engineering, Estate Management or related field with 1-3 years of relevant experience.
· Familiarity with donor-funded procurement rules and regulations is an advantage.
· Experience using inventory management software is an advantage.
· Demonstrated success in multicultural environments is an advantage
Application Deadline:
Not Specified
How to Apply
Interested and qualified candidates should click here to apply