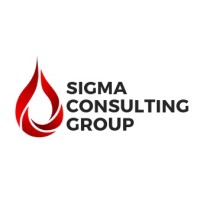 Sigma Consulting is one of the fast growing Nigeria's management & healthcare consulting firms. We work with top executives to help them make better decisions, convert those decisions to actions and deliver the sustainable success they desire.
We are a young and energetic team. We inject energy into every project alongside your team to win. Our people stand out and Sigma is recommended to others. At Sigma Consulting, we deliver practical results, creating bold, innovative solutions that work to create impact for your organization.
We are recruiting to fill the position below:
Job Title: Facility Manager
Location: Lagos
Job Description
We are searching for experienced and qualified Facility Manager to join our client's Company, a renowned restaurant  in Lekki.
The successful candidate will help our client develop and implement new facility management programs, plan and manage facility central services and so on.
Responsibilities
Develop and implement a facility management program including preventative maintenance and life-cycle requirements
Conduct and document regular facilities inspections
Ensure compliance with health and safety standards and industry codes
Allocate and manage facility space for maximum efficiency
Coordinate intra-office moves
Supervise maintenance and repair of facilities and equipment
Oversee facility refurbishment and renovations
Plan and manage facility central services such as electrical, plumbing, reception, security, cleaning, waste disposal and parking
Implement best practice processes to increase efficiency
Obtain quotes and tenders from vendors and suppliers
Calculate and compare costs for goods and services to maximize cost-effectiveness
Negotiate contracts to optimize delivery and cost saving
Coordinate and monitor activities of contract suppliers
Manage contractor and vendor relationships
Manage and review service contracts to ensure facility management needs are being met
Ensure delivery schedules, quantity and quality criteria are met
Check completed work by contractors and vendors
Verify payment and invoicing match contract pricing
Plan and monitor appropriate facility management staffing levels
Ensure efficient utilization of facility maintenance staff
Performance manage, develop and train staff
Prepare and track facility budget
Monitor expenses and payments
Generate and present regular reports and reviews of facility-related budgets, finances, contracts, expenditures and purchases
Develop and implement cost reduction initiatives
Requirements
A degree in Hospitality or any relevant field
At least two years manager experience in the hospitality field
Good customer relations attitude
Good interpersonal skills
Good written and oral communication skills
Excellent use of the Microsoft Office
Application Closing Date
20th February, 2020.
How to Apply
Interested and qualified candidates should send their CV to: hr@sigma.ng using the "Job title" as the subject of the email.