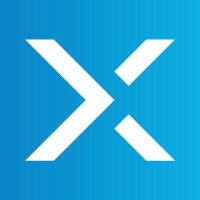 Tek Experts provides the services of a uniquely passionate and expert workforce that takes intense pride in helping companies manage their business operations. We care about the work we do, the companies we partner with and the customers they serve.
We are recruiting to fill the position below:
Job Title: Dynamics CRM Technical Support Engineer
Requisiton ID.: 5050
Location: Victoria Island, Lagos
Categories: Technical Support
Responsibilities
The Microsoft Dynamics team provides support for top-of-the-line business applications from Microsoft, their partners, and their customers around the globe, including Dynamics 365 Operations, Dynamics 365 Business Central (ERP), Dynamics 365 Customer Engagement (CRM), and Microsoft Power Apps and Flows, a next-generation software integration/automation.
First-level Support Engineers work directly with customers on cases, maintaining communication via phone, email, and remote support screensharing.
To resolve issues quickly, you will collaborate with peers, technical leads, high-level Microsoft engineering teams, and other product teams.
This role will:
Communicate with end users/system administrators/solution integrators via phone, email, and/or chat to identify, diagnose, and troubleshoot their needs, as well as set expectations and deliver guidance on resolving the issue.
Apply technical knowledge relevant to the solution using technical documentation to identify appropriate remediation steps, identify escalated urgent situations impacting business priorities, troubleshoot, reproduce customer issues in lab environments, and seek guidance from technical leads and subject matter experts as needed.
Provide technical guidance across teams by identifying areas requiring expertise on different modules of a solution to resolve cases.
Maintain documentation for all cases including queries, process steps, and resolutions consistent with customer commitments, prescribed protocols, and processes.
Mentor junior support engineers as needed or requested by management.
Qualifications
In this role:
Higher-level education (HND / B.Sc / B.Tech) is required
NYSC completion / Exemption certificate is required.
Certifications relevant to the product are helpful.
Up to 2 years of experience in a customer service, customer support or related technical support role and basic understanding of technology-based and customer support required.
Proficiency in both written and spoken English required.
Proficiency in MS Office, including Outlook, PowerPoint, Excel, etc. required.
Familiarity with IT and/or software systems required.
Customer obsession, initiative, anddrive to exceed expectations required.
Creativity, adaptability, and strong problem-solving skills required.
Ability to work independently but know when to collaborate required.
Dynamics is a good fit for you if:
You're familiar with Dynamics 365 Operations, Dynamics 365 Business Central (ERP), Dynamics 365 Customer Engagement (CRM), and Microsoft Power Apps and Flows.
You're proficient in both written and oral English.
You're creative, adaptable and have strong problem-solving skills.
You're customer-obsessed, take the initiative and exceed expectations.
You're a fast learner interested in understanding our products.
You're proficient in both written and oral English.
Application Closing Date
9th December, 2022.
Method of Application
Interested and qualified candidates should:
Click here to apply online
Note: Tek Experts is an equal opportunity employer. We do not and will not discriminate in employment and personnel practices based on race, sex, age, handicap, religion, national origin, or any other basis prohibited by applicable law. Hiring, transferring, and promotion practices are performed without regard to the above-listed items.