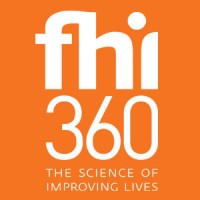 FHI 360 is a nonprofit human development organization dedicated to improving lives in lasting ways by advancing integrated, locally driven solutions. Our staff includes experts in health, education, nutrition, environment, economic development, civil society, gender, youth, research, technology, communication and social marketing — creating a unique mix of capabilities to address today's interrelated development challenges. FHI 360 serves more than 60 countries and all U.S. states and territories.
As we evolve to meet the challenges of the future, we stand committed to the principles that have guided our organization for the last 40+ years. Our work continues to be grounded in research and science, strengthened by partnerships and focused on building the capacity of individuals, communities and countries to succeed.
Job Title: Driver
Requisition: 2020200709
see latest FHI 360 Recruitment 2021 / 2022
Location: Calabar, Cross River
Job Type: Full time
Supervisor: Project Coordinator
Basic Function
Under the direction of the project coordinator, the driver shall provide a variety of transportation support to the project.
Duties and Responsibilities
Convey FHI 360 Nigeria Staff and Consultants to designated approved locations.
Ensure adequate safety, cleanliness, security and maintenance of the project vehicle assigned.
Ensure proper day-to-day maintenance of the assigned vehicle through timely minor repairs, arrangements for major repairs, timely changes of oil, check of tires, brakes, car washing, etc.
Ensure availability of all the required documents/supplies including vehicle insurance, vehicle logs, office directory, and necessary spare parts.
Plan route and requirements by studying schedule or ad-hoc request by the office.
Ensure passengers adhere to all road safety regulations.
Fulfill special request by picking up and delivering items as directed and running errands
Performs any other duties as assigned.
Knowledge, skills and abilities:
Matured and willing to work at odd hours.
Good written, oral, interpersonal and organization skills.
Ability to work well with others and to develop and maintain compatibility among project staff, subcontractors and recipients of assistance.
Job Requirements
Minimum years of experience
1
Other Requirements
Qualifications and Requirements
Secondary School Leaving Certificates, apprentice certificate or any other equivalent certificates with a minimum of 1 year experience.
Must have a trade test certificate and a valid driving license.
Must have expert knowledge of driving rules and regulations.
Experience as a driver mechanic will be an added advantage.
Experience with large complex organizations preferred.
Method of Application
Use the link(s) below to apply on company website.
Note
The above job description summarizes the main duties of the job. It neither prescribes nor restricts the exact tasks that may be assigned to carry out these duties.
This document should not be construed in any way to represent a contract of employment. Management reserves the right to review and revise this document at any time.
This job is no longer accepting applications.