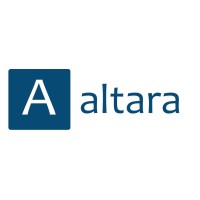 Altara Credit Limited ("Altara") is a Nigerian consumer and business services venture. Our core value proposition is to improve the quality of life for the average Nigerian by driving financial inclusion. Altara is built on serving the underbanked and the otherwise financially excluded.
Our debut service is "buy now, pay later" where we allow formal & informal sector workers, and SME owners to purchase a variety of products and equipment for their homes and businesses but instead of paying for the products in full upfront, pay a small amount over time.
We are recruiting to fill the position below:
Job Title: Direct Sales Agent
Locations: (Ibadan, Ogbomoso) Oyo, (Ilorin) Kwara and (Abeokuta, Ijebu Ode, Sagamu)
Employment Type: Full-time
Job Description
The primary focus of this position is to generate revenue, drive channel penetration and improve brand visibility for the Company.
Sourcing for possible clients.
Manage the sales of products in a professional manner.
Create awareness for the company's products.
Administer and ensure compliance to all sales objectives.
Monitor all customer queries and ensure timely response to all issues.
Coordinate with customers and provide various company plans and services and detailed quotes for all required information
Document and maintain all records of sales activities and provide updates as per requirement.
Ensure optimal utilization of all sales tools and resources
Achieving the assigned target in terms of sales and revenue.
Strictly follow compliance policy and ensure all company and business unit policies, procedures and processes are followed.
Participate in all meetings and trainings as required
Carry out other deliverables as assigned by Team lead
Requirements
Minimum of OND / NCE in related discipline
Proven experience as sales agent, business development or similar role.
Proficient in Microsoft Office suite.
Sound Analytical skills
Able to work with a team
Great interpersonal skills
Strong communication skills, both verbal and written.
Salary
N36,000 / month.
Application Closing Date
30th November, 2022.
Method of Application
Interested and qualified candidates should:
Click here to apply online