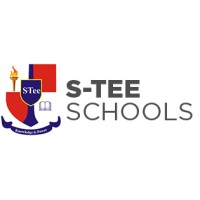 STEE Cambridge College – One of the leading British/Nigerian Schools in Lagos Nigeria. 2 times winner of International School Award (ISA) by the British Council. Approved by British Council for all Cambridge Examinations and Lagos State for all WAEC Examinations. As a British Council certified school, it is focused on teaching, learning, research, and community service by promoting a lasting culture of excellence for the advancement of humanity.
We are recruiting to fill the position below:
Job Title: Deputy School Administrator
Location: FESTAC Town, Lagos
Employment Type: Full Time
Details
The British Council certification and experience in tutoring Cambridge students is always a plus for any candidate looking for teaching job employment with our institution.
Ability to work under pressure and submit records as at when due is also a very high requirement to joining the Academics Department of school.
Job Description
The Deputy School Administrator will be responsible for providing dynamic and professional leadership for the school that builds upon a change to secure its continued success and improvement, ensuring high quality education for all its students and improved standards of achievement.
Develop agendas, meetings and arrange for speakers and meeting minutes with parents.
Manage staff attendance, submit time sheets and enter time into online time sheet system.
Handle authorized emergency and safety procedures.
Ensure policies and practices consider national, local and school inspection research findings.
Supervise and evaluate school policy effects and take action where necessary.
Develop creative and responsive approaches to teaching and learning.
To work in partnership with the governing body, staff and parents generating the ethos and values which will underpin the school.
To continue to implement a Development Plan which will secure continuous school improvement
Assess, organize and execute flexible curriculum and effective assessment framework.
Strategize development of emerging technologies to extend learning experience.
Plan, support and assess individuals and teams' work to ensure task delegation.
Ensure a reasonable teacher-staff school work balance.
Sustain staff performance management effective systems and incorporate teachers' appraisals and targets for School's achievement.
Arrange head teacher performance management.
Provide inspiring and purposeful leadership for the staff and pupils.
To ensure that management, finances, organisation and administration of the school supports its vision and aims.
To ensure that all those involved in the school are committed to its aims, motivated to achieve them, and involved in meeting long, medium and short term objectives and targets which secure the educational success of the school.
Teaching and Learning:
Continue to maintain an environment that promotes and secures good teaching, effective learning, high standards of achievement and good behaviour.
Determine, organise, implement and monitor the curriculum and its assessment and ensure that statutory requirements are met.
Ensure that pupils develop study skills in order to learn more effectively and with increasing independence.
Accountability:
Continue to develop an organisation in which all the staff recognise that they are accountable for the success of the school.
Ensure that parents/carers and pupils are well informed about the curriculum, attainment and progress and about the contribution they can make in supporting their child's learning and achieving the school's targets for improvement.
Provide information, objective advice and support to the Governing Body to enable it to meet its responsibilities for securing effective teaching and learning and improved standards of achievement, and for achieving efficiency and value for money.
Carry out any such duties as may be reasonably required by the Governing Body.
The Prospect Must Demonstrate:
Significant teaching experience
Proven expertise in leading a Core Subject
Proven record of raising standards and securing good progress through outstanding classroom practice
Proven experience of managing staff, leadership and team building
Experience of leading in-service training with staff
Up to date knowledge of child protection procedures and a commitment to safeguarding students.
Education and Experience
Candidates should have a minimum of 5 – 10 years experience
B.Sc. & Master's Degree in Education
Master's Degree in Education Administration, Curriculum Development or Quality Control, some of which should have been in a school leadership position.
Should be able to teach minimum of two (2) subjects
Experience in teaching IGCSE A level learners would be preferred.
Excellent leadership abilities.
Ability to improve quality of Education by implementing quality assurance.
Knowledge of British & Nigerian curriculum would be an advantage.
Application Closing Date
20th November, 2020.
How to Apply
Interested and qualified candidates should send their Letter of Application and updated CV in MS Word format to: steecambridgeschool@gmail.com using the Job Title as the subject of the mail.