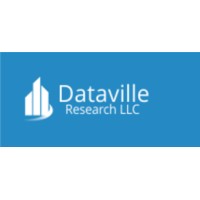 Apply for Dataville Research LLC Remote Graduate Internship Recruitment 2020 / 2021 as Portal Opens – https://datavillegroup.com/. This Dataville Research LLC Remote Internship Job Recruitment 2020 / 2021 is Available Via Dataville Recruitment & Career Portal. We are active across the African continent and some parts of the Middle East working with a wide range of clients, including international NGOs, national governments, regional organizations, bilateral and multilateral donors, private corporations and philanthropies. We are headquartered in Abuja, Nigeria with field offices in Jos, Lagos, Maiduguri, Nairobi, Johannesburg and New Delhi.
Since our inception, we have provided technical assistance in the implementation of more than 120 donor-funded projects across the spectrum of health, education, livelihoods, markets and capacity development in Sub-Saharan Africa and the Middle East and North Africa region.
Dataville Recruitment 2020 / 2021 | Dataville Research LLC Remote Graduate Internship Recruitment 2020
Job Title: Remote Graduate Internship in International Development
Location: Nationwide
Details
International development is a popular career destination for many young people. Graduates can be found working in this field in a variety of international Non-Governmental Organisations (INGOs), international organisations, consultancies, think tanks and academic institutions.
Our remote internship offers young graduates opportunity to gain work experience. We share consultancy projects and participants are expected to possess maturity, character, initiative and self-reliance as well as problem solving skills.
Already about 90 million people, roughly half Nigeria's population live in extreme poverty, according to estimates from the World Data Lab's Poverty Clock. In June 2018, Nigeria overtook India, a country with seven times its population as the world's poverty capital. Also, the COVID-19 outbreak is forcing multiple relief and development organizations to limit travel and rethink operations.
This calls for the training of a new generation of young development practitioners to fight extreme poverty through evidence-based research.
This programme is delivered remotely across Nigeria. We are an equal opportunity and affirmative organization so women are strongly encouraged to apply to this programme.
Programme/Tasks
A First Look at Global Development
Data Sources in International Development
How to Break into International Development
Sustainable Development Goals
Research Methodology for Development
Mobile Data Collection
Exploring Opportunities in the Development Sector
Project Management in International Development
Template Development
Communication for Development
Baseline, Midterm and Endline Survey
GIS Mapping for Development Projects
Programme Implementation
Monitoring and Evaluation
Developing RFPs
ICT for Development
Data Science for Social Good
Artificial Intelligence for International Development
Future of Development Aid
Term Paper
Eligibility
Volunteers and entry-level professionals in the humanitarian and development sector from developing and developed countries.
Young graduates wanting to break into the international development sector.
Individuals with a technical background interested in improving their knowledge and skills.
Individuals with no technical background interested in exploring careers in global development.
Postgraduate students from the Global South.
Benefits
Gain extensive knowledge of global development delivered by experienced practitioners.
Become proficient in development research techniques from a practical point of view.
Confirms mastery of skillset and industry principles and best practices.
Boost your career confidence and expand your professional network.
Gain edge over a significant number of fully-funded scholarships offered by universities, foreign governments and international organizations that support development-related studies.
Receive the IDR authorized certificate of graduate internship endorsed by the Society of International Development Washington, DC Chapter.
Application Closing Date
19th July, 2020.
How to Apply for Dataville Research LLC Remote Graduate Internship Recruitment 2020 / 2021
Interested and qualified candidates should:
Click here to apply online