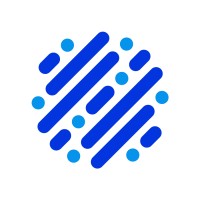 Indicina is a venture-funded FinTech, building the technology infrastructure that will power the next generation of consumer credit platforms and businesses. We genuinely believe that risk innovation can unlock the massive African consumer credit opportunity.
We are recruiting to fill the position below:
Job Title: Customer Success Associate
Location: Remote
Job Type: Full-Time
About this Role
As a Customer Success Associate, you'll be the voice and face of Indicina to all our merchants.
You will be responsible for managing a long-term relationship to drive product adoption and retention.
This is a highly cross-functional role. You will work closely with teams, ensuring that each team is well aligned on Indicina's promises .
You will offer timely support to Indicina's merchants and provide the best loan management experience to merchants and their end consumers.
Responsibilities
Manage the handover process from the business development team, championing the merchant lifecycle stages end to end.
Serve as the primary relationship manager for all Indicina's merchants
Manage sets of Merchant portfolios accounts.
Review BRDs and communicate delivery timelines to the merchants
Document information on the Knowledge Portal as well as interaction & queries on CRMs
Escalate Bugs and feature requests to the product and engineering teams
Be the internal voice of Indicina's merchants.
Qualifications
This role is definitely for you if you:
Have 1-3 years of experience working in an Account Management role (where you were responsible for your clients' relationship and success).
Have worked in a SaaS, Payment or Banking Industry.
Are a fast learner and have a good level of technical knowledge & skills.
Are calm even in the face of chaos, have a can-do attitude and follow up on pending queries.
Are a self-starter, a problem solver, open-minded and understand what service-leadership entails.
Benefits
Full time compensation
Faced paced, challenging and unique problems to solve
Full medical coverage
An opportunity to work with bright minds who are interested in your career growth.
Application Closing Date
Not Specified.