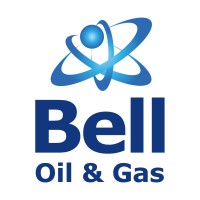 Bell Oil & Gas was incorporated in January 2002 and has experienced unprecedented growth in the Nigerian oil industry. The company is an independent oil services company which was formed and wholly-owned by Nigerians. We have quick access to international markets via our geographical spread and technology, together with access to international lines of credit Our vast experience cuts across several facets of the industry, together with affiliations with a number of reputable foreign companies. We are professional in applying this instinctive knowledge and experience to addressing your ongoing requirements efficiently and cost-effectively.
Bell Oil & Gas has the reach and means to deliver high quality products and services. We understand first hand, the complexities and issues facing our industry, together with a strong grounding of the Nigerian culture and ways of conducting business. We are able to respond swiftly to our clients' requirements in a unique way.
We are recruiting to fill the position below:
Job Title: CNC Machine Operator
Location:  Lagos, Nigeria
Reports To: Threading/ Machining Team Lead
Job Summary
To operate computer numeric controlled (CNC) machines and ensuring production of quality parts and tools specific to engineering drawings and customer specifications.
Responsibilities
Set-up and manage CNC machines to perform different jobs.
Translate engineering drawings and requirements into dimensions for production.
Ensure the CNC machine operates in accordance with the guidelines of the company.
Oversee the machines while they execute the tasks and make the necessary changes to produce improved results.
Check machinery daily to guarantee functionality.
Record all machine actions by completing production and quality logs.
Ensure that results of machining process align with client expectations.
Conduct regular CNC machine assessments
Ensure self-test is done and each process is inspected.
At end of work each day, switch power off, wipe and maintain lathes and clean the workshop.
Person Specification / Qualifications
OND in Mechanical Engineering / equivalent
2-5 years' experience working on CNC Machines
Ability to read and interpret documents such as safety rules, operating and maintenance instructions, mechanical documents, engineering drawings and procedure manuals.
Ability to write routine reports and correspondence.
Familiar with API Specifications
Great attention to details.
Ability to conform with Standard Operating Procedures (SOP).
Application Closing Date
Not Specified.