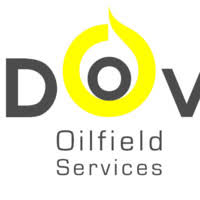 Dovewell Oilfield Services Limited is a fully Nigerian owned oil and gas service company. Our primary focus is to employ our specialized, technical expertise and motivate our team of professionals in contributing positively to the Oil and Gas industry in particular and West Africa in general. We are a powerhouse of technology, creativity and expertise. We possess unrivalled problem solving proficiency and acumen in the oil and gas industry.
Job Description
The Certified Waukesha Engineer will be responsible for maintenance in Troubleshooting and maintenance of equipment and Understand engineering drawing associated with the work, especially in an industrial chemical plant and oil refinery
Knowledge in the calibration of all instruments and replacements of damaged parts
Familiar with safety practices associated with the industry
Capable of using all tools, meters.
Job Responsibilities
Prepare specifications for instrument field equipment and SAS modifications
Create technical specifications and requisitions for field instruments Involvement in FAT/SAT's
Update and complete engineering documents and data registers
Provided instruction on emissions monitoring equipment preventive maintenance and troubleshooting to site personnel
Worked as a team to troubleshoot and maintain a wide variety of analyzers and related sample systems
Performed troubleshooting on analyzers and repaired them when the issue was found
Calibrate, troubleshoot and repair moisture analyzers of various brands and types
Process calibration, startup and maintenance of new and existing analyzer systems
Field installation of new analyzer systems in existing Factories as well as upgrade applications.
Qualifications and Requirements
Bachelor's Degree in Chemical Engineering, Electrical / Electronic Engineering / Instrumentation & Control Systems or equivalent field.
Knowledgeable in measurement principles for a variety of common process analyzers and instrumentation.
Minimum of 5 years working experience in an Oil and Gas Servicing Company.
Application Closing Date
15th September, 2020.
How to Apply
Interested and qualified candidates should send their CV to: info@dovewellgroup.com using the Job Title as the subject of the mail.
> Click here for Latest Dovewell Oilfield Services Recruitment 2021 / 2022 March  | Dovewell Oilfield Services Jobs Vacancies in Nigeria & Careers