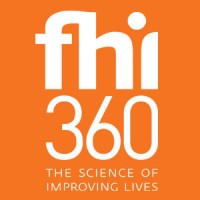 FHI 360 is a nonprofit human development organization dedicated to improving lives in lasting ways by advancing integrated, locally driven solutions. Our staff includes experts in health, education, nutrition, environment, economic development, civil society, gender, youth, research and technology – creating a unique mix of capabilities to address today's interrelated development challenges. FHI 360 serves more than 70 countries and all U.S. states and territories.
We are currently seeking qualified candidates for the position below:
Job Title: Assistant Technical Officer, Health Informatics
Requisition: 2020200918
see latest FHI 360 Recruitment 2021 / 2022
Supervisor: Senior Technical Advisor (SI)
Basic Functions
Assistant Technical Officer – Health Informatics under the supervision of the Senior Technical Advisor (SI), will be responsible for the development and implementation of the EpiC project LAMIS.
The Technical Assistant will work with others at headquarter, state offices and community-based organizations to ensure that the project electronic medical record (EMR) are appropriate and meet the donor and project's needs.
Duties and Responsibilities
Develop and deploy LAMIS with KP components that include all relevant summary forms and ensure optimal functioning of the system across service delivery points
Onboard the project LAMIS on the National Data repository (NDR) according to the donor requirement
Work with local KP groups (CBOs), HQ and state-level staff to provide support and guidance on project's electronic medical record systems and to ensure compliance with USAID and Government of Nigeria reporting requirements.
Provide support to CBOs in the states, including interacting with site Program Managers and M&E focal points to ensure these parties understand and can support EMR timely reporting requirements.
Provide direct technical assistance and capacity building in the implementation of LAMIS to the CBOs and state staff
Conduct routine monitoring visits to project sites, including the conduct of data quality assessments (DQAs), assist in the preparation of weekly and monthly reports, and provide supportive supervision.
Perform other duties as assigned.
Job Requirements
Minimum years of experience
1
Desired Course
Computer Science /Mathematics
Other Requirements
Qualifications and Requirements
Bachelor's degree in Mathematics, Computer Science, Health Informatics or other relevant field with 1-3 years' experience in software development.
Experience in LAMIS development and deployment
Knowledge of health and development programs in developing countries in general and Nigeria specifically.
Knowledge, skills and abilities:
Previous experience working on LAMIS Previous experience on writing computer programs
Familiarity with KP programing and indicators
Previous experience in technical capacity building; ability to work well with others and to develop and maintain compatibility among project staff, subcontractors, consultants and recipients of assistance.
Ability to work collaboratively, productively and sensitively within a multidiscipline, multicultural and multigender environment.
Ability to manage tight deadlines and deliver high volumes of work with minimal supervision.
High degree of proficiency in written and spoken English communication.
Well-developed computer skills.
Ability to travel a minimum of 50%.
Method of Application
Use the link(s) below to apply on company website.
Note: The above job description summarizes the main duties of the job. It neither prescribes nor restricts the exact tasks that may be assigned to carry out these duties. This document should not be construed in any way to represent a contract of employment. Management reserves the right to review and revise this document at any time.
This job is no longer accepting applications.