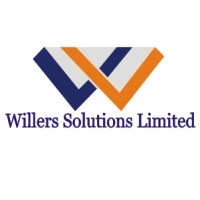 Willers Solutions Limited – Our client, a reputable firm, is currently recruiting suitably qualified candidates to fill the position below:
Job Description
Assist the Maintenance manager in the maintenance of production machines, buildings and accessories, plant's Electrical, Mechanical, Hydraulic, and Facility Maintenance activities to ensure a safe and profitable facility.
Coordinate and assist day to day activities within the Maintenance department including breakdowns, preventive and predictive maintenance and projects.
Minimize downtime through analysis, corrective action, training, team building, and process improvements. Develop and enforce plant and departmental policies and procedures. Assist in managing capital expenditure projects.
All activities must be carried out in line with best global manufacturing and accepted engineering standards
Analyze situations accurately and adopt an effective course of action.
Develop preventive and predictive maintenance programs that will help in reducing overall unplanned down time and increase overall equipment reliability
Promote plant goals such as Safety, Quality, and Production.
Monitor, track, and analyses production efficiencies in Manufacturing.
Coordinate and assist in all new installations and machine/facility rebuilding or repair as per accepted engineering standard
Meet operational needs and requirements within budget.
Plan and organize work to meet schedules and timelines in an environment with constantly changing priorities.
Develops or revises standard operational procedures and implement agreed SOP's in compliance with standards and procedures
Assist with implementation of safety equipment for plant equipment and compliance of plant and equipment with safety requirements.
Assure new equipment reviews are conducted on all new and modified equipment
Additional duties as defined by management
Qualifications
Minimum of a B.Sc. Degree in Civil Engineering, Architecture or related field
Minimum of 3 years cognate experience in Construction, Real Estate
Demonstrates organizational and team building skills.
Strong presentation skills.
Application Closing Date
25th August, 2020.
How to Apply
Interested and qualified candidates should send their CV in Ms Word to: peace.nwachukwu@willerssolutions.com using "Assistant Maintenance Manager_Facility Management" as the subject of the mail.
Note: Only qualified candidates will be contacted.