Carlcare Development Nigeria Limited is a subset of Transsion Holdings which was initially known as TECNO Telecoms Limited and was established in July 2006....
The Lagos State Teaching Service Commission - TESCOM has announced the intention of the Commission to recruit One Thousand Secondary School Teachers into the...
Procter and Gamble is one of the largest FMCG (Fast Moving Consumer Goods) company in the world with strong brands like Pampers, Ariel, Always,...
United Parcel Service (UPS) - Founded in 1907 as a messenger company in the United States, UPS has grown into a multi-billion-dollar corporation by...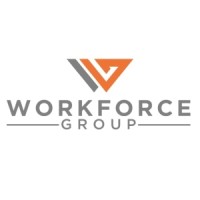 Workforce Group - Our client, a leading foremost Commercial Bank is currently recruiting suitable and qualified candidates to fill the positions below: 1. Job Title: Bank...
Sterling Bank Plc "Your one-customer bank" is a full service national commercial bank in Nigeria. In over 50 years of operations, Sterling Bank (formerly...
Fastizers Food and Confectionery Limited started with its first production of cookies 5 years ago, desiring to cater to its immediate community. This first...
First Bank of Nigeria Limited (FirstBank) is Nigeria's largest financial services institution by total assets and gross earnings. With more than 10 million customer...
Rainoil Limited is an integrated downstream oil and gas company. A prominent player in the Nigerian industry, the company's operations span across the downstream...
Willers Solutions Limited - Our client, a reputable firm in Lagos State, is recruiting suitably qualified candidates to fill the position below: Job Title: HR...
The British Council is the UK's international organisation for cultural relations and educational opportunities. We create friendly knowledge and understanding between the people of...
Citibank Nigeria Limited, the leading global financial services company, provides consumers, corporations, governments and institutions with a broad range of financial products and services. We...
Marvey Floors - Our client, a leading Financial Institution, is currently recruiting suitable and qualified candidates for the position below: Job Title: Customer Service Representative Location:...
Dangote Petroleum Refinery, a subsidiary of Dangote Group, is a state-of-the-art refinery (world's largest single train refinery) with an integrated petrochemical complex and an...
CWAY Group is a multinational company specialized in the production & whole-sale supply of treated water, water dispensers, soft drinks, foods & beverages industry...
Etihad Aviation Group (EAG) is a diversified global aviation and travel group comprising five business divisions – Etihad Airways, the national airline of the...
Swiss International D'Palms Airport Hotels - We are a boutique style luxury property located in the heart of the city of Lagos, Nigeria. We...
9mobile is a Nigerian private limited liability company. EMTS acquired a Unified Access Service License from the Nigerian Communications Commission in 2007. The License...
BU Power Limited is a company established to develop and operate independent power plants. Our focus is meeting the power requirements of our customers...
Standard Chartered Bank Nigeria - We attract talented individuals. Not only can they give you the benefit of their experience, they also reveal a...
Shell Petroleum Development Company (SPDC) is the pioneer and leader of the petroleum industry in Nigeria. We invest heavily in our employees, which is...
Deloitte Nigeria - Our client, a not for profit project with the objective to support women's improved livelihood opportunities in targeted communities of Nigeria...
SIMS Nigeria Limited - We specialize in the assembly, distribution and sales of consumer electronics from major brands such as - Samsung, Panasonic, Royal,...