Voluntary Service Overseas (VSO) is the world's leading international development organization whose vision is "A World without poverty". Our approach to fighting poverty is...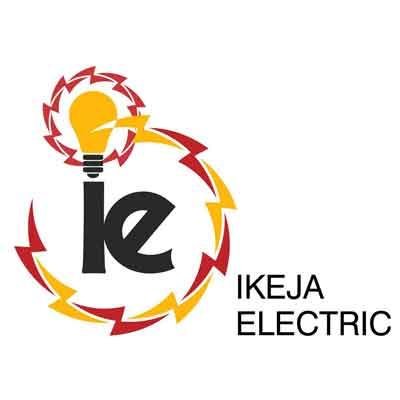 Ikeja Electricity Distribution Company (IKEDC) - Buoyed by a mission to redefine customer experience and be the provider of choice wherever energy is consumed,...
Brymedot Nigeria, a consultancy company with Headquarters in Lagos State is currently recruiting suitably qualified candidates to fill the positions below: 1. Job Title: Customer...
Danish Refugee Council (DRC) is a Danish international non-governmental organisation, which promotes and supports durable solutions to the problems faced by refugees and internally...
SPIE Oil & Gas Services (part of the SPIE Group) provides a complete range of services to some of the world's largest oil and...
Onstream Group - With over 35 years of international experience within the Oil & Gas Industry and Industrial markets, The Onstream Group has strategically...
Nigerian NewsDirect, a National Daily newspaper with over 7 years on news stands nationwide is in need of aggressive candidates to fill the position...
Bourbon Interoil Nigeria Limited - A leading international player in marine services, Bourbon offers to the most demanding oil & gas clients worldwide a...
Agency for Technical Cooperation and Development (ACTED) - Since 1993, ACTED has been committed to immediate humanitarian relief to support those in urgent need...
Ericsson is a world-leading provider of telecommunications equipment & services to mobile & fixed network operators. Over 1,000 networks in more than 180 countries...
Airtel Nigeria (Airtel Networks Limited), a leading mobile telecommunication services provider in Nigeria and a member of Airtel Africa Group, is committed to providing...
ARM Life is the insurance subsidiary of Asset & Resource Management Company Ltd (ARM). Its parent company, ARM is one of the largest non-bank...
MKOBO is a fully licensed Microfinance bank by the Central Bank of Nigeria (CBN) in Lagos, Nigeria. MKOBO was conceived to help solve consumers'...
Maersk Group is an integrated transport & logistics company with multiple brands and is a global leader in container shipping and ports. Including a...
Nigeria Inter-Bank Settlement System Plc (NIBSS) provides the infrastructure for automated processing, settlement of payments and fund transfer instructions between Banks and Card Companies...
Supermart.ng is a leading retail technology company in Nigeria. We operate our flagship grocery delivery business enabling our rapidly-growing base of customers to shop...
Food Concepts commenced operations in 2001. From inception, our aim has been clear-cut and focused: to revolutionize the food sector in West Africa and...
Bolt is one of the fastest growing startups in the world with over 30M happy customers in 30+ countries, from Europe to Mexico to...
UAC of Nigeria Plc. is a leading private sector enterprise with active participation in the development of the country since 1879. A diversified, food-focused...
Nigeria LNG Limited (NLNG) invites applications from interested first year undergraduate in Nigerian Universities, for its 2019 Undergraduate Scholarship Award. The scheme seeks to...
The Lagos State Ministry of Health (LSMoH) is a Principal Recipient (PR) for Integrated Global Fund Grant comprising of HIV/AIDS, Tuberculosis and Resilient Sustainable...
Nestle Nigeria Plc - As the Leading Nutrition Health and Wellness Company, we are committed to enhancing People's lives, everywhere, every day. Infact enhancing...
African Development Bank Group (AfDB) - Established in 1964, the African Development Bank is the premier pan-African development institution, promoting economic growth and social...
The British Government is an inclusive and diversity-friendly employer.  We value difference, promote equality and challenge discrimination, enhancing our organisational capability. We welcome and...
Last month, the U.S. Bureau of Labor Statistics issued its February jobs report. Comparing the Trump administration's first 26 months of employment data with the...